CoachAccountable supports Multi-Factor Authentication (MFA) as 2-Factor Authentication over SMS, i.e. for all our users in the US, Canada, UK and Australia.
Enabling 2-Factor Authentication
Anyone with a CoachAccountable account able to receive SMS messages from CA can easily and quickly enable 2-Factor Authentication. A quick visit to the My Account >> User Profile is all it takes: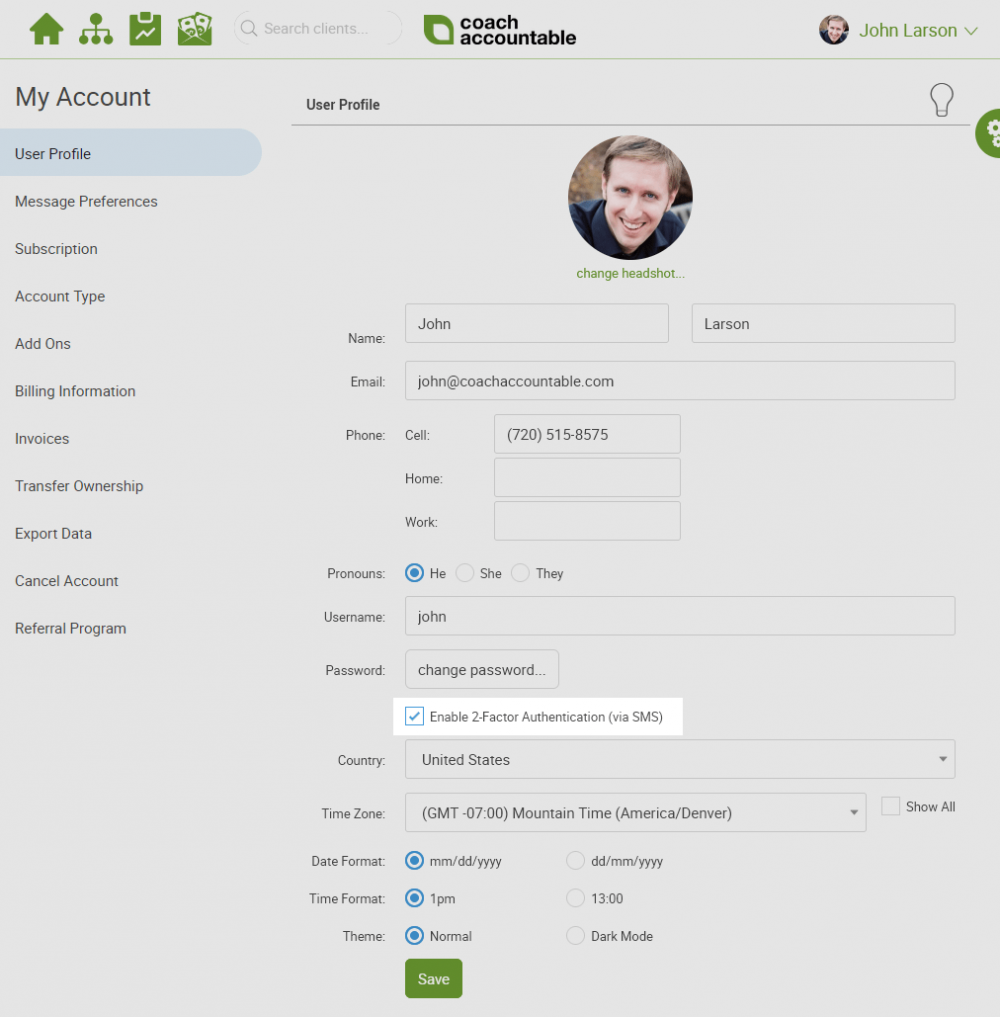 If you've got a cell number entered, and are in one of the SMS-enabled countries, that "Enable 2-Factor Authentication (via SMS)" checkbox will appear. Check it, click Save, and it is done!
Using 2-Factor Authentication
When 2FA is enabled, upon successfully logging in you'll be greeted with pretty much exactly what you'd expect: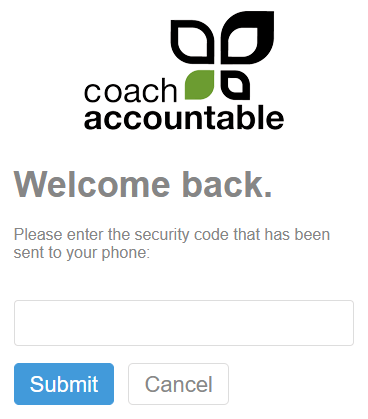 Meanwhile your phone will have received a text message from CoachAccountable, containing the security code called for in-app. Type it in correctly and you'll be on your way.
Even with 2FA enabled, you'll still have the usual "Keep me logged in" checkbox when logging in. If you check that, you'll only need to enter your security code once on that device (until you manually log yourself out again, of course).
2FA and Magic Links
CoachAccountable will still send magic links in emails to you (and your clients) that have the effect of automatically logging you in. This auto-login behavior sidesteps the need for an SMS authentication entirely: access to your email effectively becomes the second factor of authenticating yourself.
Accordingly, using the Login Helper/password reset system will allow you to get around any problems you may have in receiving that SMS code to your mobile number on file, allowing you to change things as needed.