The
CoachAccountable Stream
allows you and your coachee to add comments to any item in the system:
Actions
,
Metrics
,
Worksheets
, and others. Add comments to these things, and encourage your coachees to do the same. Why? The work that gets done in coaching is interesting and important, it is nuanced and often exploratory in nature.
Regarding a particular Action or Metric, you can add thoughts and words of support as they occur to you. Your coachee can note how it's going or what they're struggling with.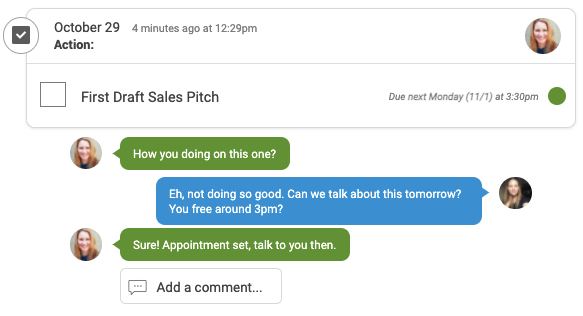 Comments by one party are all delivered to the other by email, and adding a reply comment is as simple as a reply email. These comments become micro-conversations, each centered around a focused aspect of the coaching relationship. They become timely, on-topic ways for your coachee to be supported by you and continue your collaboration in a fast and easy way.

Feedback is like oxygen for ambition. It is a potent reminder for your coachees that someone cares about their progress, so give it often. Feedback in the form of a comment on a particular thing they are working on or already finished on sparks dialog encourages progress, and/or gives your coachee something useful to think about.

Unless you turn them off, you'll get notification emails whenever a coachee plans an Action, whenever an Action is completed, and whenever an Action becomes late. Reply to any of these notices to share a comment: again, encouragement and support are yours to give.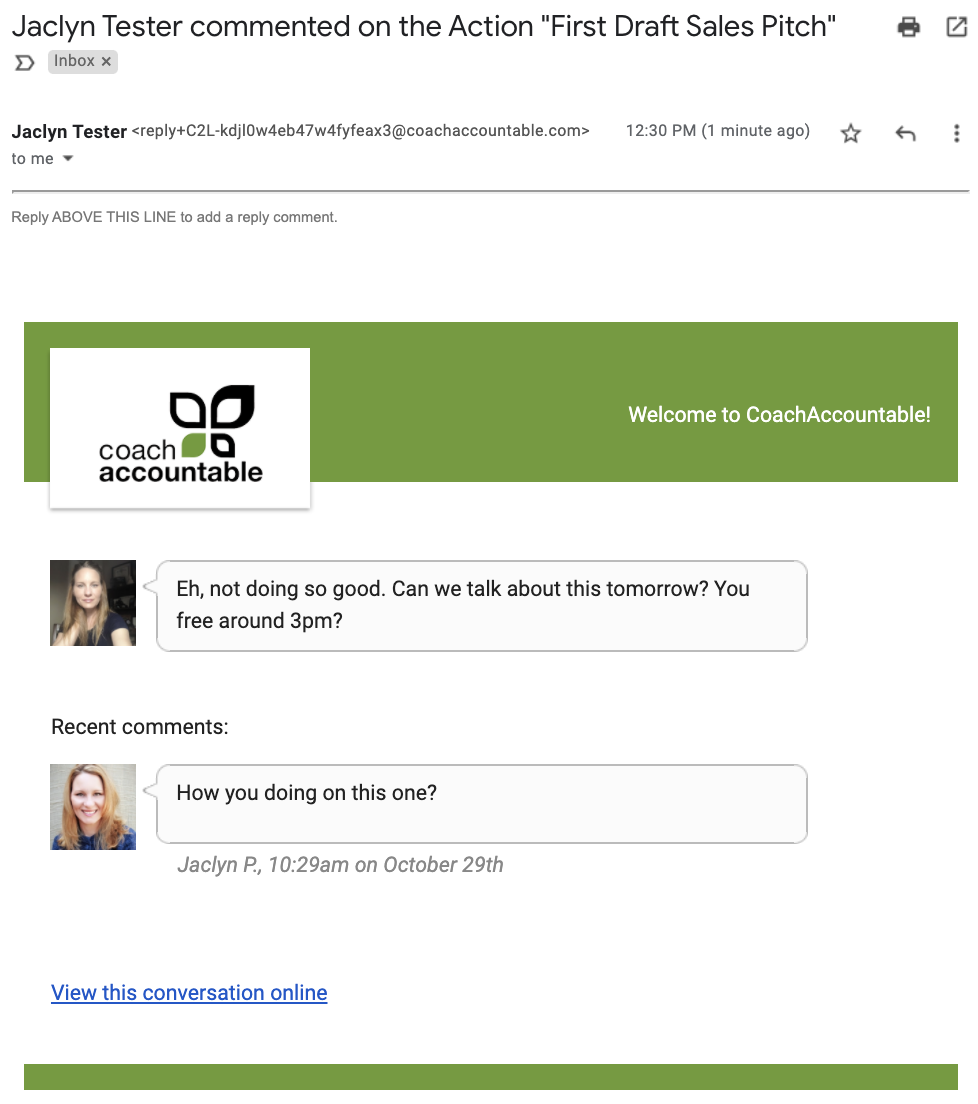 Though comments can be made via email, they're better than just email. Stream comments allow multiple threads of conversation that can each go at their own pace, and are easier to deal with than uber-emails that contain 6 questions requiring 6 responses.
Stream comments are also filed appropriately within the CoachAccountable Stream, making them much easier to review. Way better than trying to review a conversation strewn across many emails in an inbox.