Images play an important role in conveying meaning. Visuals excel in situations when text or numbers based storytelling fall short. Pictures can be a powerful addition in a coaching relationship: feelings and progress and the less-tangible are oftentimes better expressed with an image.
CoachAccountable contains an Image Gallery that allows you and your clients to upload and use images in-system. You can upload and use an image by clicking the little picture icon in the WYSIWYG editors found throughout CoachAccountable:
Whiteboards
,
Session Notes
,
Worksheets
, and
Journal Entries
are all fair game for images.
Here's an example of a Journal Entry WYSIWYG and the picture icon: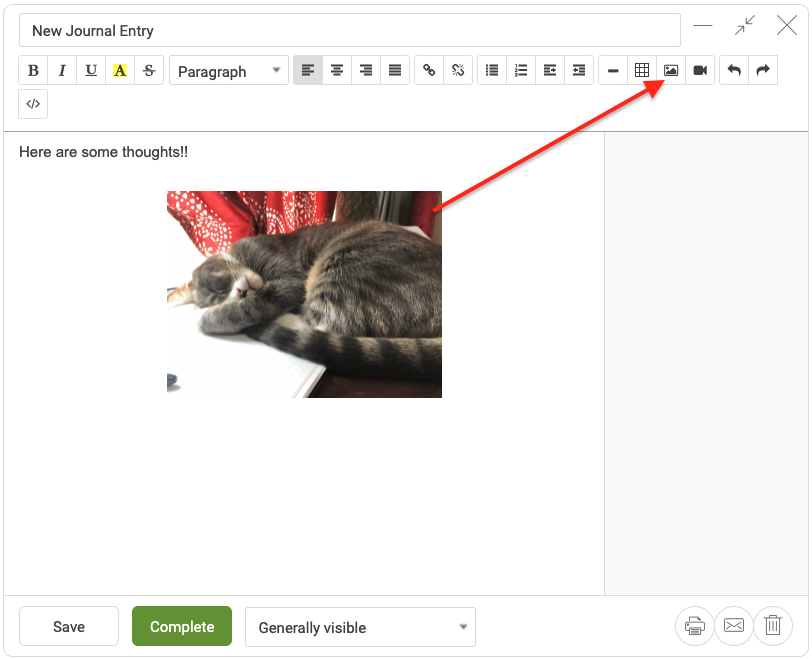 Clicking on the icon will bring up the Image Gallery, where you can upload and insert images into your work: