CoachAccountable Metrics do a great job of making progress real and tangible between you and your client, but sometimes there are other interested parties who might like to see how things are unfolding.
By embedding Metrics elsewhere on the web (say your own website) you can share with the world or select individuals how things are unfolding within your coaching, and show off the real results your clients are getting.

Embedding a Metric is as simple as getting the embed code for it (a snippet of HTML) and having you or your web guy or gal put it in the right place.

You'll find the embed code for a given Metric by clicking its edit icon, found in the upper right corner of the Metric: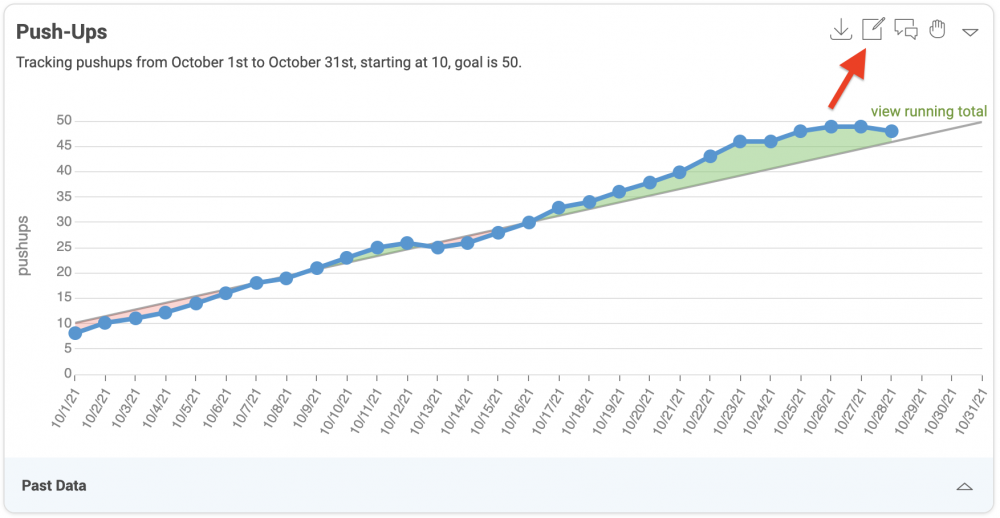 In the Metric editor screen that appears, you'll find the embed code for the Metric at the very bottom:

Once you've got the embed code, you've got the HTML you need to embed your CoachAccountable Metric in any way you choose.
This is a great way to, for example, showcase a real case study of results you've gotten working with a client in the past, something that will make clear to your prospective clients the sort of work you do.
You can even use it to build things like digital leaderboards. Don't forget to have comments in the Metric, which will allow interested onlookers to get a more insightful look!