If you use videos, audio files, PDFs, or other websites as part of your coaching practice, share them with CoachAccountable. You'll avoid clogging up inboxes and your coachees will have files easily accessible in one place instead of lost in email. Clients can also access the files from anywhere, on any device.
CoachAccountable tracks whether and when clients view the files, so if you assign them something to read/watch/listen to, you'll know whether they did.
Share a File
To share a file with a client, go to their Files tab and click + Shared File.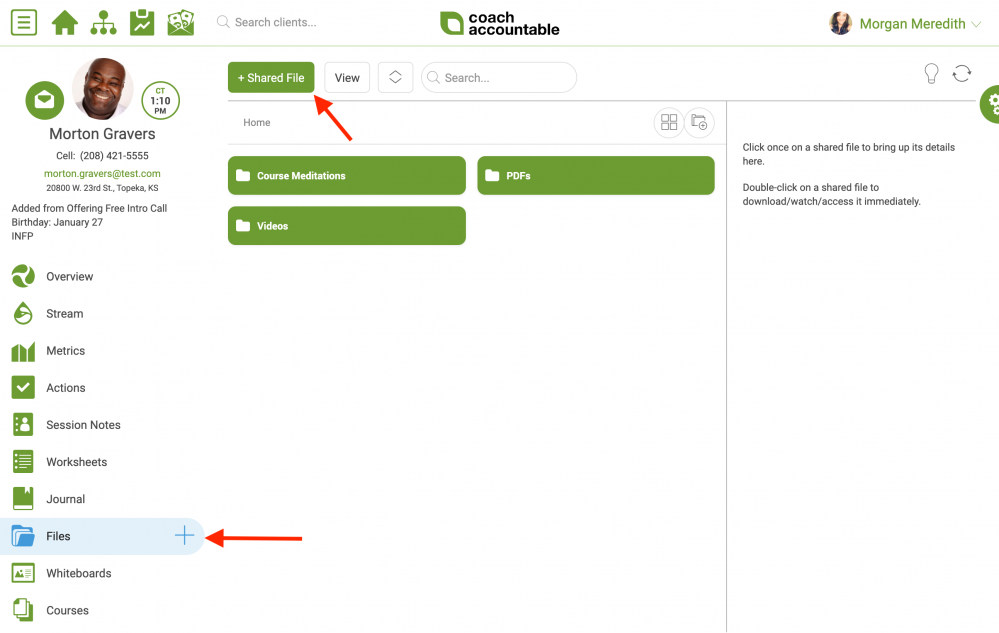 You can either share a file that is
already in your library
, or choose to upload, link, or embed a file that is not currently in your library.
File Organization
Click the up and down arrows to sort by name or by date added.

If you're on Team Edition, clicking View lets you filter by files that you've uploaded, that you've shared, and files that have been shared with you.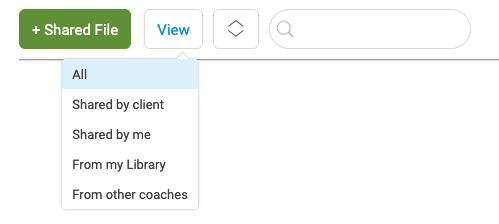 Also note the handy search bar.