Actually, shared
appointment types
don't make sense in the context of multiple people. Each person has their own schedule with which to
set their availability
, so appointment types are more appropriate on a per-person basis.
However, you can clone an appointment type you have to other coaches in the organization.
Go to Settings >> Appointment Config >> Appointment Types and click on the one you want to clone. In the bottom right you can click 'Clone to others'.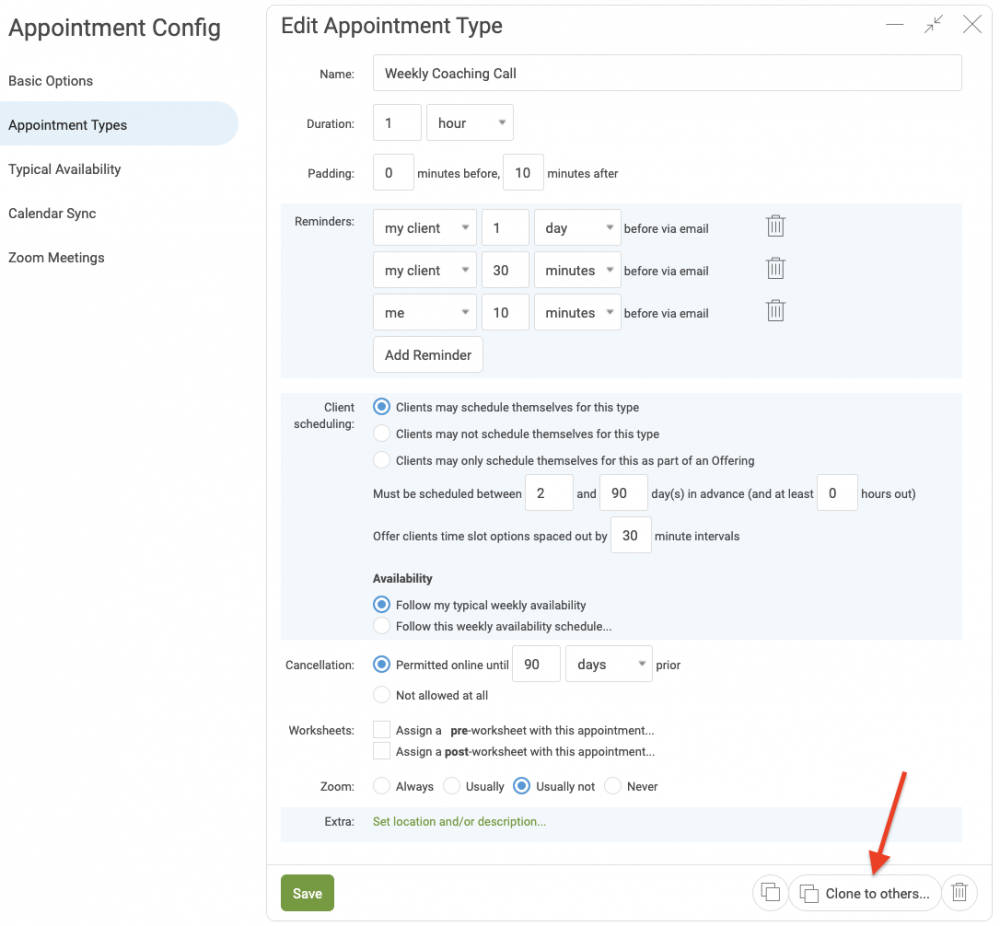 From there you can clone to all or some of the other coaches.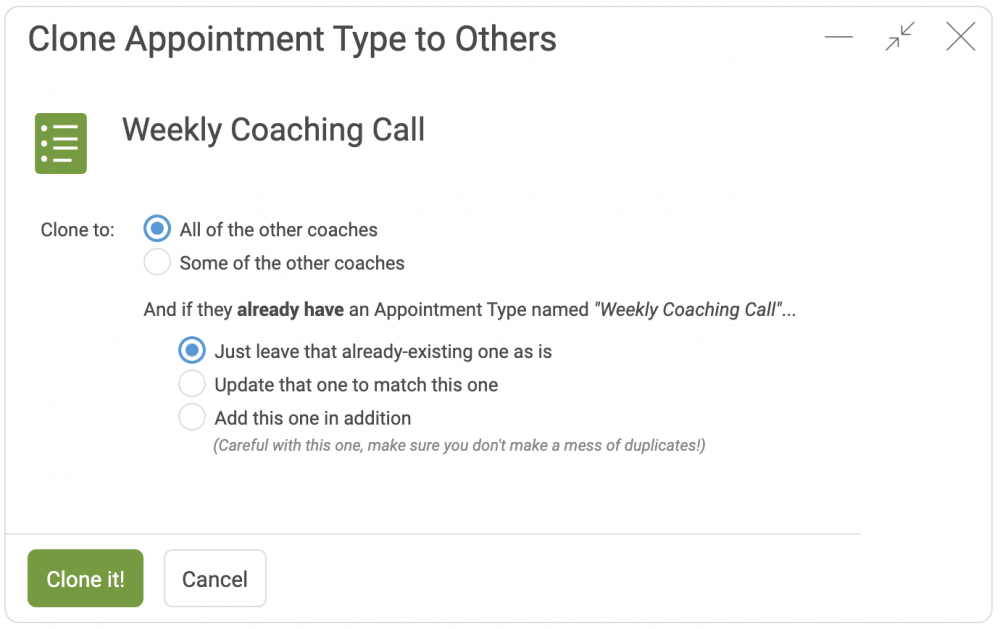 Appointment Types for New Team Members
When adding a new coach, you can also pre-load their account with one or more Appointment Types.

The key is to click the "Preload Appointment Types" link when adding them: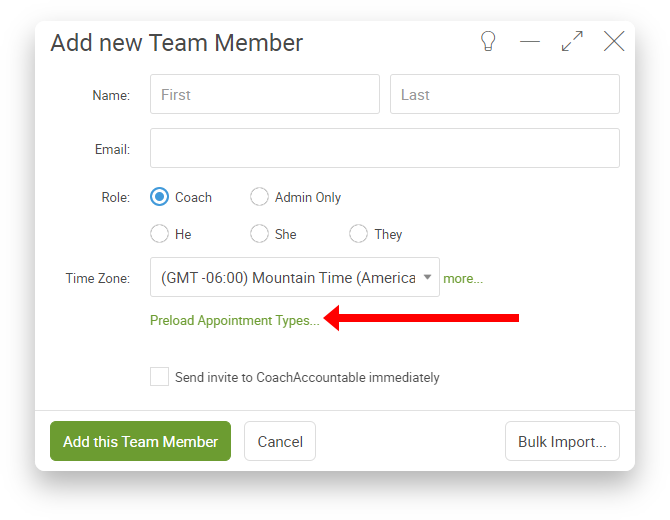 Once clicked, you'll be able to select which exact Appointment Types you'd like the new coach to have pre-loaded.