CoachAccountable Groups allows you to manage membership at any time. Simply click into a given Group and head to the Membership tab.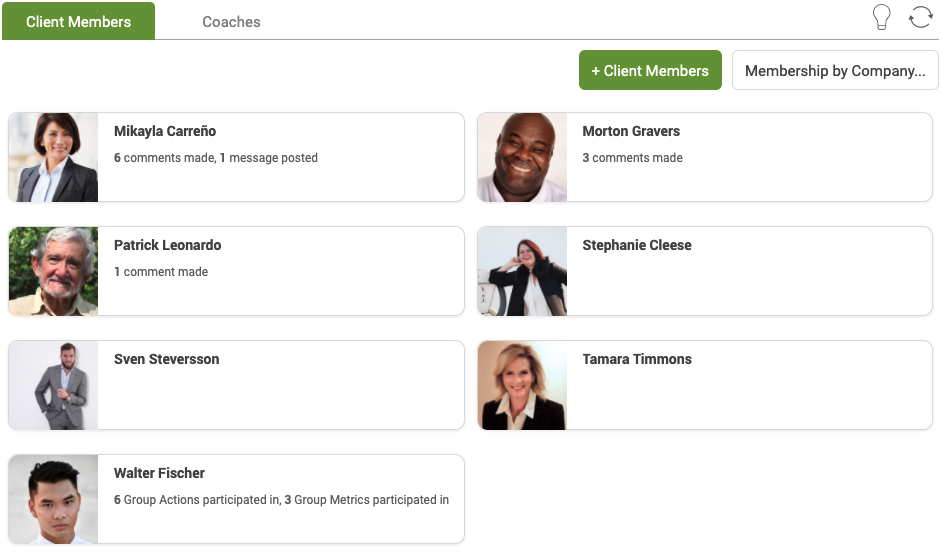 Click +Client Members to add a new member. Choose the members you'd like to add, then click Add Selected.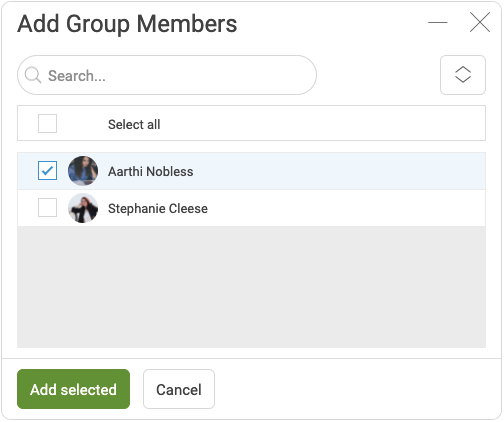 Group Membership by Company
Deactivating / Deleting Group Members
To deactivate or delete a member from the Group, click the gear next to that member.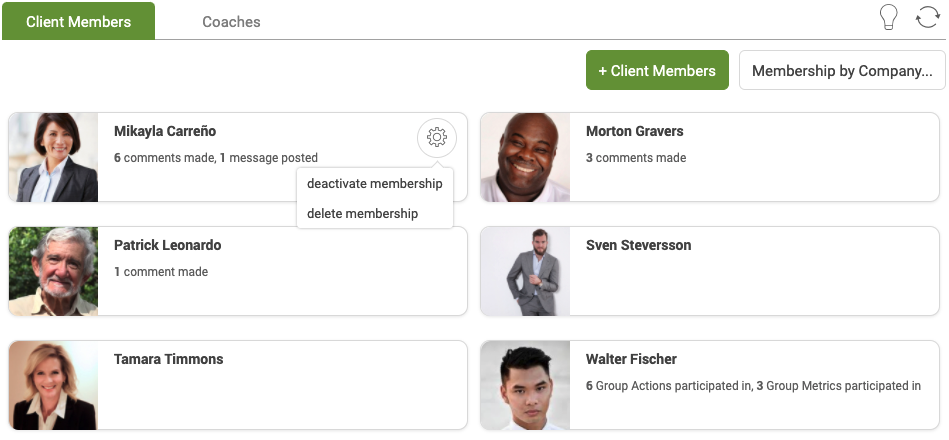 Deactivating a member prevents that client from viewing and interacting with the Group, but keeps the record of their participation intact. Deleting a member erases all record of participation, including comments and postings. It's recommended to deactivate rather than delete group members.
Managing Coach Members
If on
Team Edition
, you may add coaches to the Group to give them access to that Group. Click on the
Coaches
tab, then click
+ Coach Members
.
Similarly to clients, click the gear icon next to a coach to deactivate or delete membership, or make that coach the owner of the Group.