Here's a short video showing how to add a client.
To add a new client, click the +New Client button. You can find this either in the upper right of the Client Dashboard OR next to the Clients tab on your Home screen.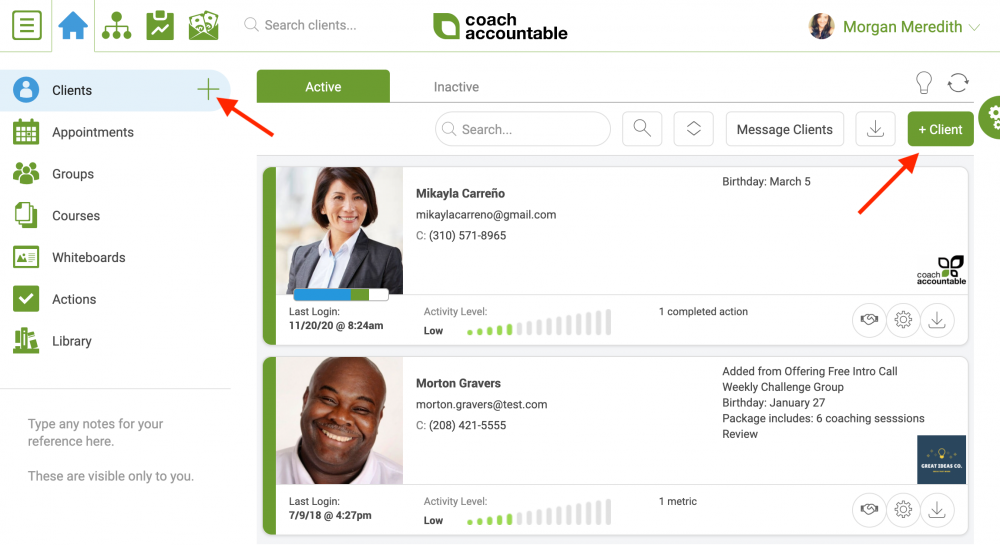 Here you can enter contact information, gender pronouns, and time zone. You can choose to affiliate the client with a
Company,
if applicable.
You can also choose which
Agreement,
if any, should be presented to this client at the first sign-in.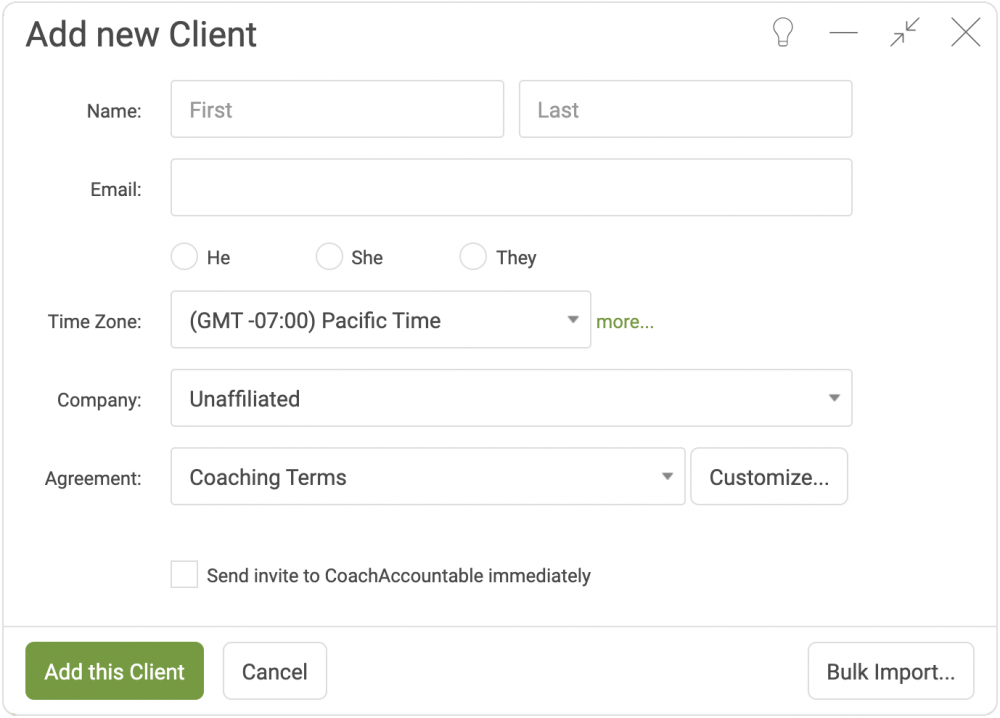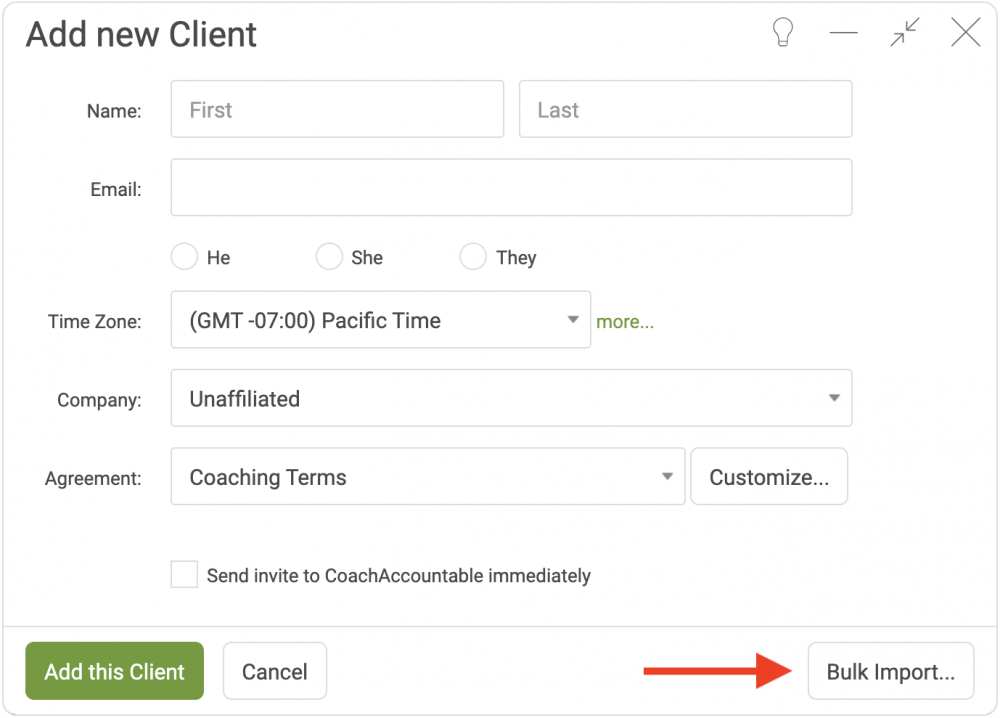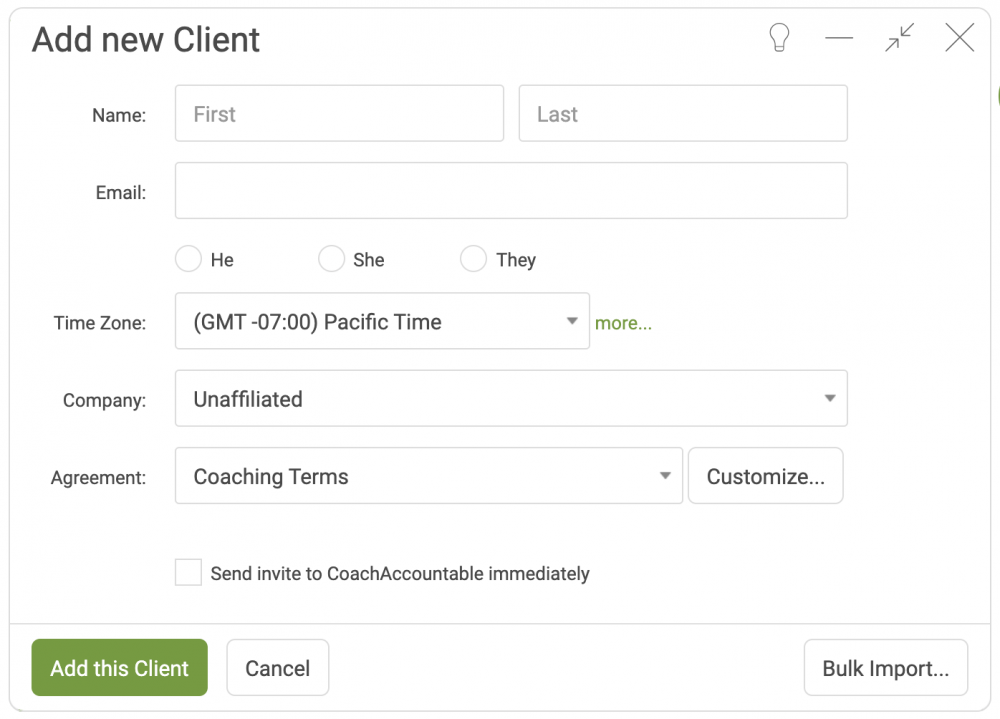 You'll also have the option to invite the new client to CoachAccountable, though this is
something you can do later
. Click
Add this Client
and you're all set.