CoachAccountable Appointments provides an efficient means by which to schedule and manage appointments. Appointments is comprised of a number of different features, all geared with the intention of making scheduling more efficient and your appointments themselves more effective.
Setup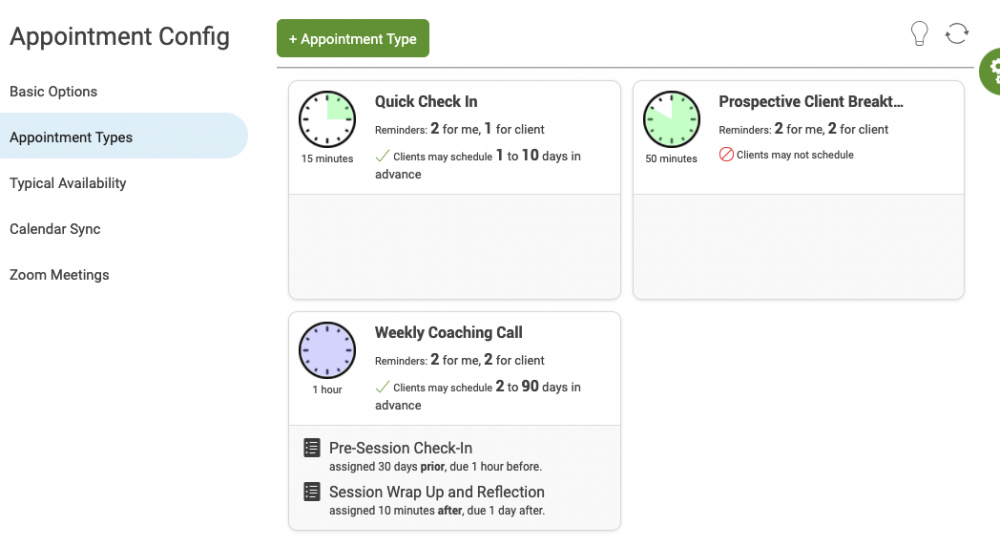 If you've given your clients the ability to schedule appointments with you, the next step is to define when you're free.
Typical Availability
allows you to define when you are available and when you are not, either manually, or by
syncing with your calendar
. Keep in mind that though clients will have to follow your Typical Availability, you as coach can override your own time settings and schedule appointments whenever.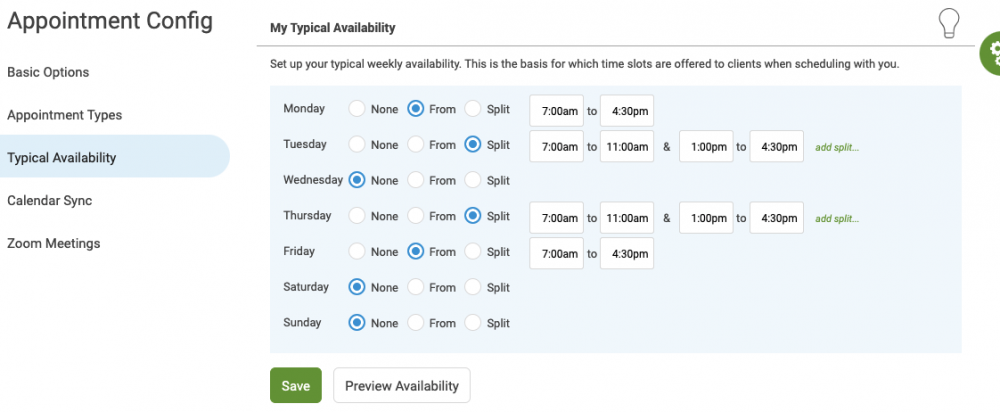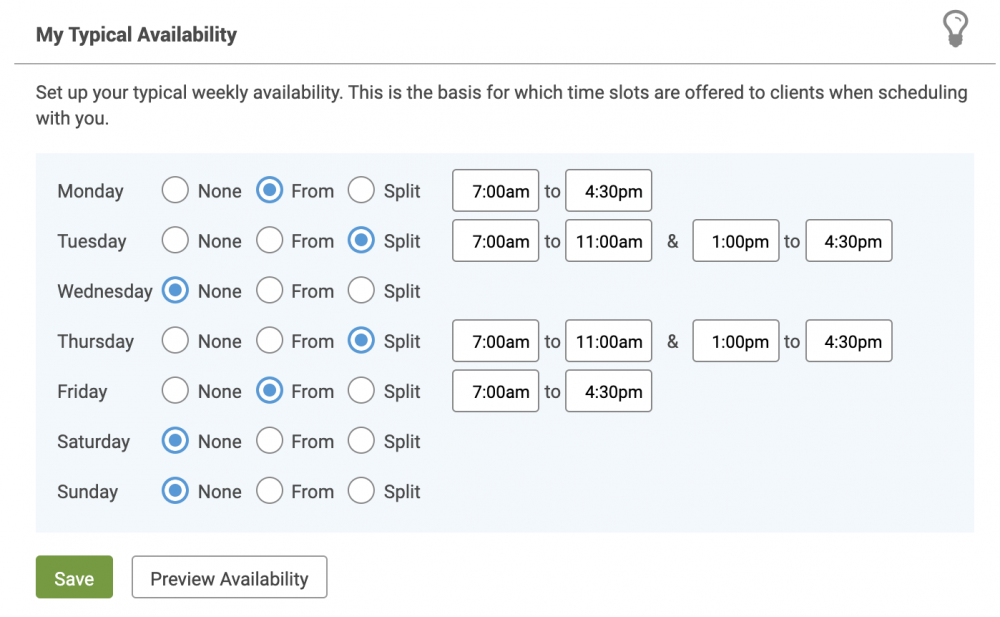 After that, to truly unite your CoachAccountable Appointments with your existing calendar, you'll sync your calendar. You can sync directly with
Google
or
Outlook
, or import availability from
other calendars.
With this two-way sync, you now have a complete, responsive view of your schedule. CoachAccountable knows exactly when you're free and when you're not, and your external calendar accurately displays what you have going on.
If you like, you can have CoachAccountable automatically create
Zoom meetings
for your Appointments. Those will automatically show up in your and your clients' synced calendars.
Reports
As your coaching relationships progress, and the list of past appointments builds, you might occasionally want appointment-specific information: for example, which appointment type has been booked most frequently, which client cancels most often, which client has made the most appointments with you. Easily access this data through
past appointment reports
, available right from your Client Dashboard.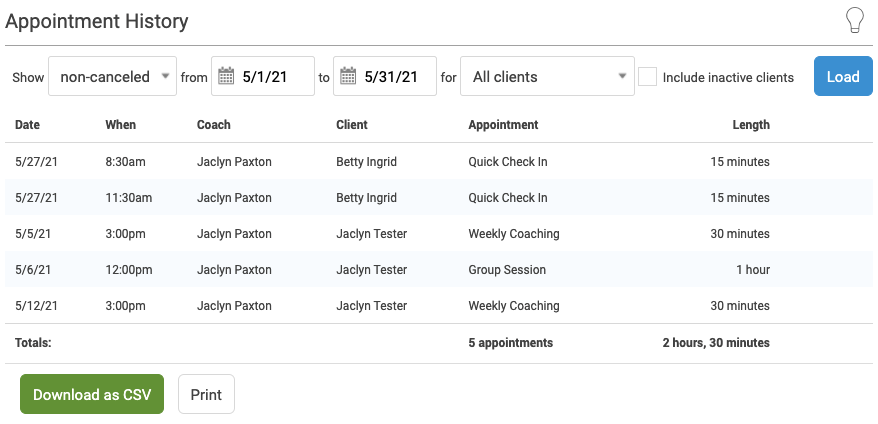 The above is meant to let you use CoachAccountable Appointments to its fullest potential. To recap:
Set up appointment types to fit your style
Enjoy the timely reminders sent to both you and your clients
Employ pre-session worksheets to prime the conversation
Embed your appointments into your calendaring software of choice
Sync with Zoom to have video meetings seamlessly created and shared
Keep these in mind and scheduling will be a breeze.