In addition to adding a client as a
participant in a Course
, you have the ability to simply make a Course available to a client.
When a Course is available to a client, it is NOT yet an active participation, and thus none of the materials will yet be shared with your client. Rather it is the OPTION for a client to start that Course for themselves whenever they are ready.
You can make Courses available to your clients from one of two places:
From the Home >> Courses area for a given Course, within the "Avail's" section in the right side bar: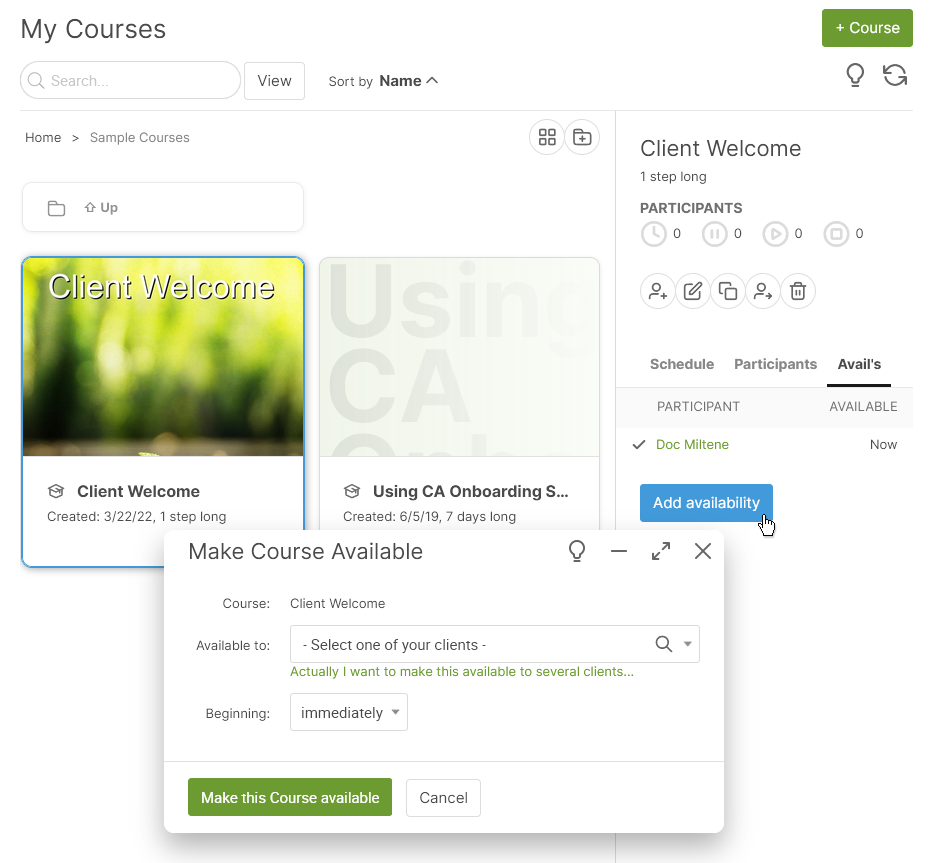 Tip: From a Course, you're able to make that Course available to one or more clients all at once.

Or from a given client's Client Page, in the Courses >> Available area: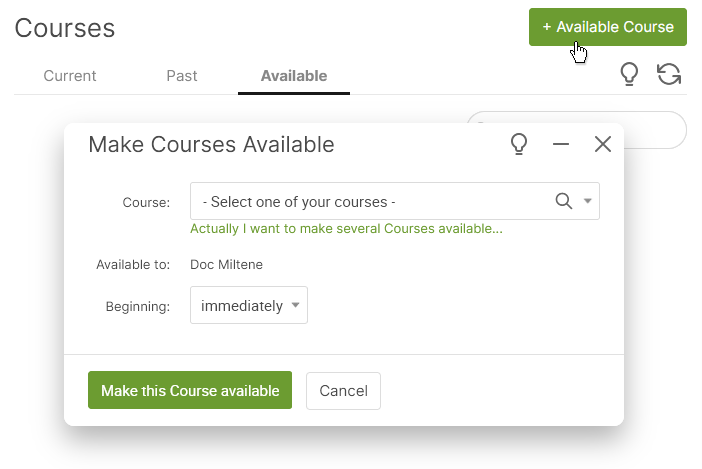 Tip: From a Client Page, you're able to make multiple Courses available to that client.
Note: For obvious reasons, you're not able to make a Course available to clients whose visibility setting is set to "Totally hidden from clients".
When you make one or more Courses available to your client, they'll appear on your client's Client Page >> Courses section in the Available tab, like so: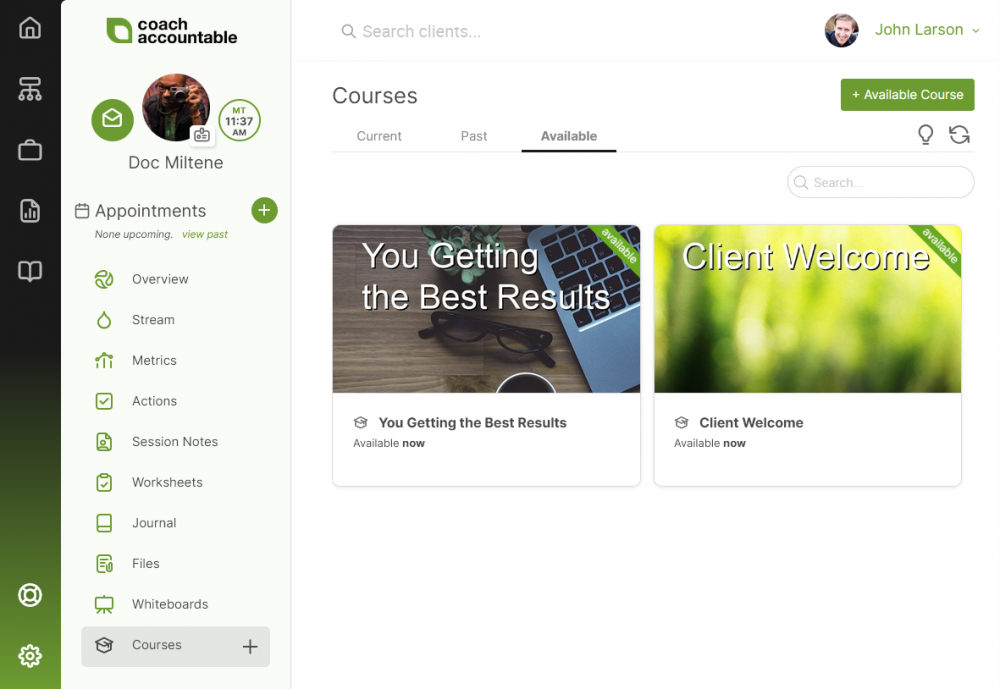 Your client can click on an available Course found here and commence it whenever they're ready: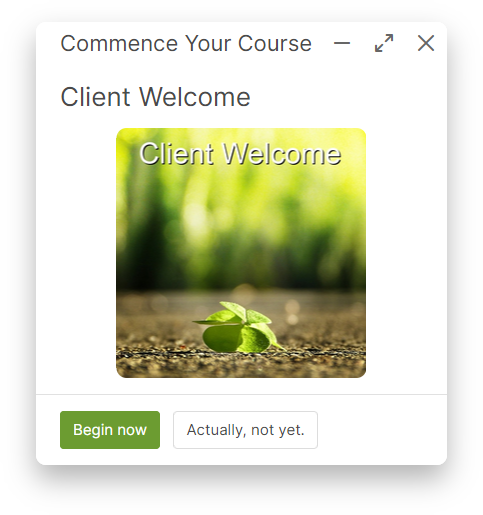 Previewing Available Courses
You'll note in the screenshot above that the client is shown the thumbnail for the Course they are about to commence. To better preview and give context for the Courses you make available to clients, you're able to set a Description for the Course. Do this on the Course's Course Builder Page >> Settings section, in the Description tab: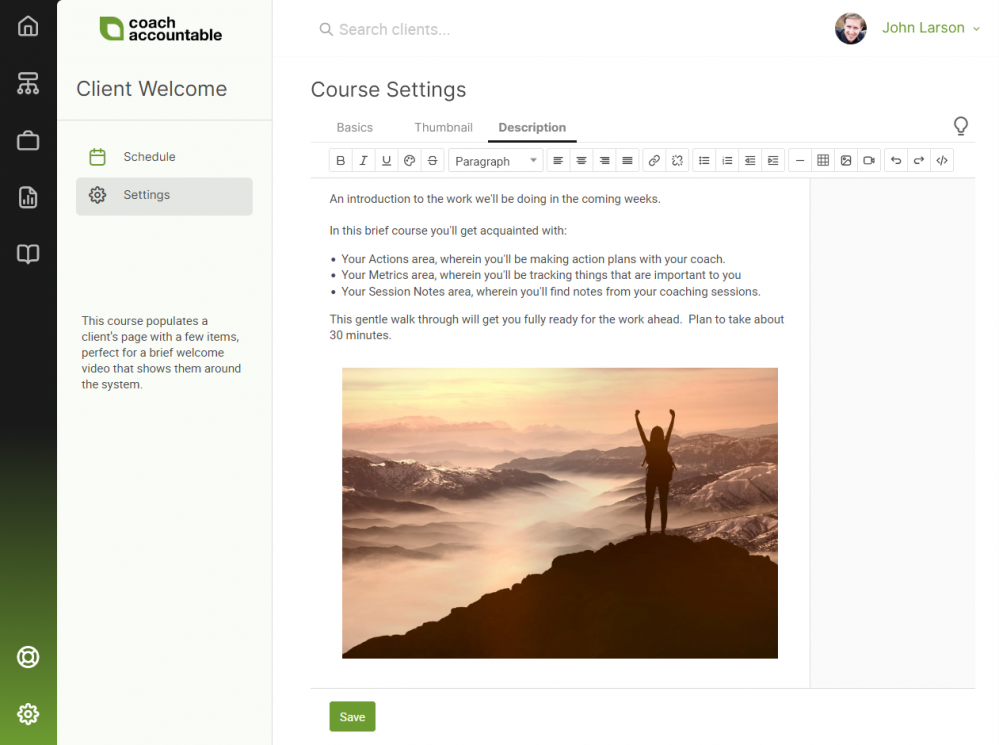 When set, that's what clients will see when they go to commence their one of their available Courses: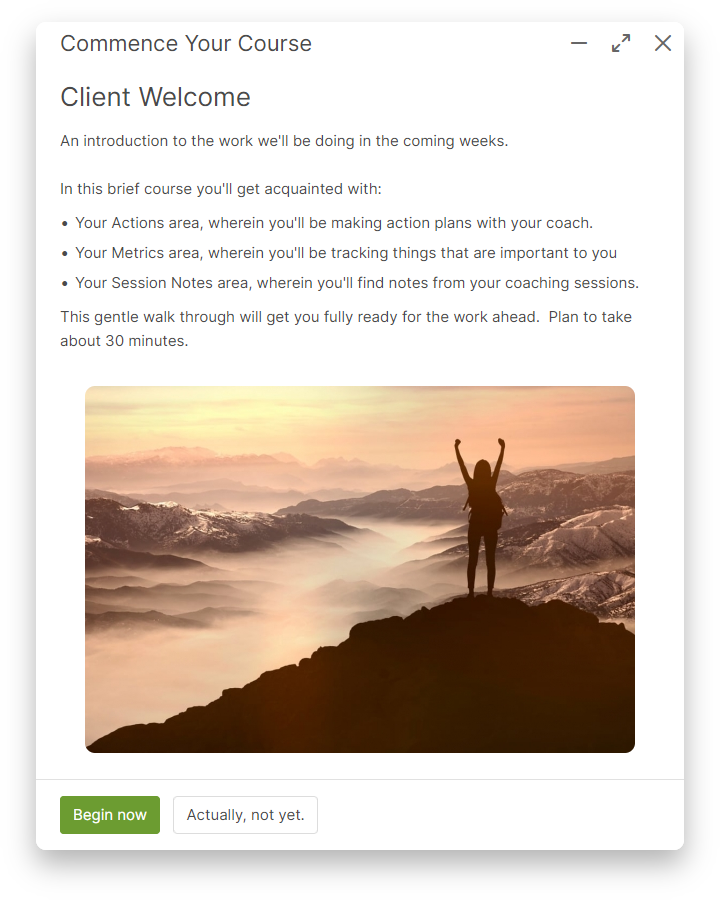 Future Available Courses
When you make a Course available to your client, you can choose to make it available immediately, or at some date & time in the future: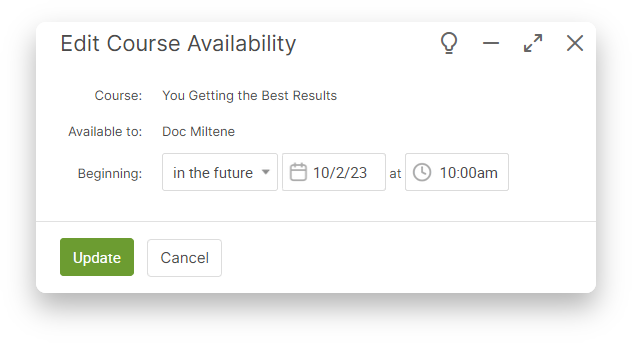 Courses that you make available in the future will show to your clients in their Available Courses WITHOUT the "available" sash: they'll see it and know when it will be available, but won't be able to commence it until the time comes.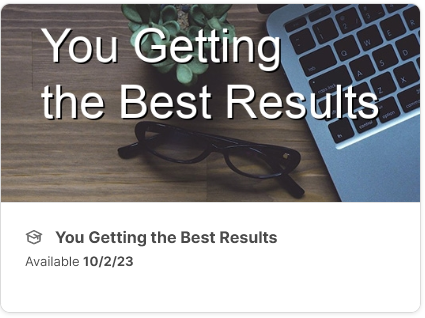 Note: Clients will NOT be automatically notified when the time comes.

Available Courses and Offerings
When configuring your
Offerings
, you can make enrollment into one or more Courses part of what happens when someone signs up or purchases it. A given Course that is part of an Offering can either be an actual Participation (i.e. the Course is commenced immediately), or a mere Availability (meaning the Course becomes available to your client, to commence whenever they desire).