This is the Overview. Here you'll get a nice summary of your client's work. You'll find the color coding found throughout the system. Red means late, Green means on time, Yellow means about to become late, or was done a little late. Orange means an item recently became late. Blue represents newly assigned items or recently inputted
Metric
data.
Note that the Overview is meant for easy viewing -- you can't actually complete items here.
What's New
The
What's New
tab shows recently assigned work. By default, you're shown a week's worth of items, but you can change the date range if you'd like. Next to the date selector, you can click
Include
to check and uncheck items for filtering.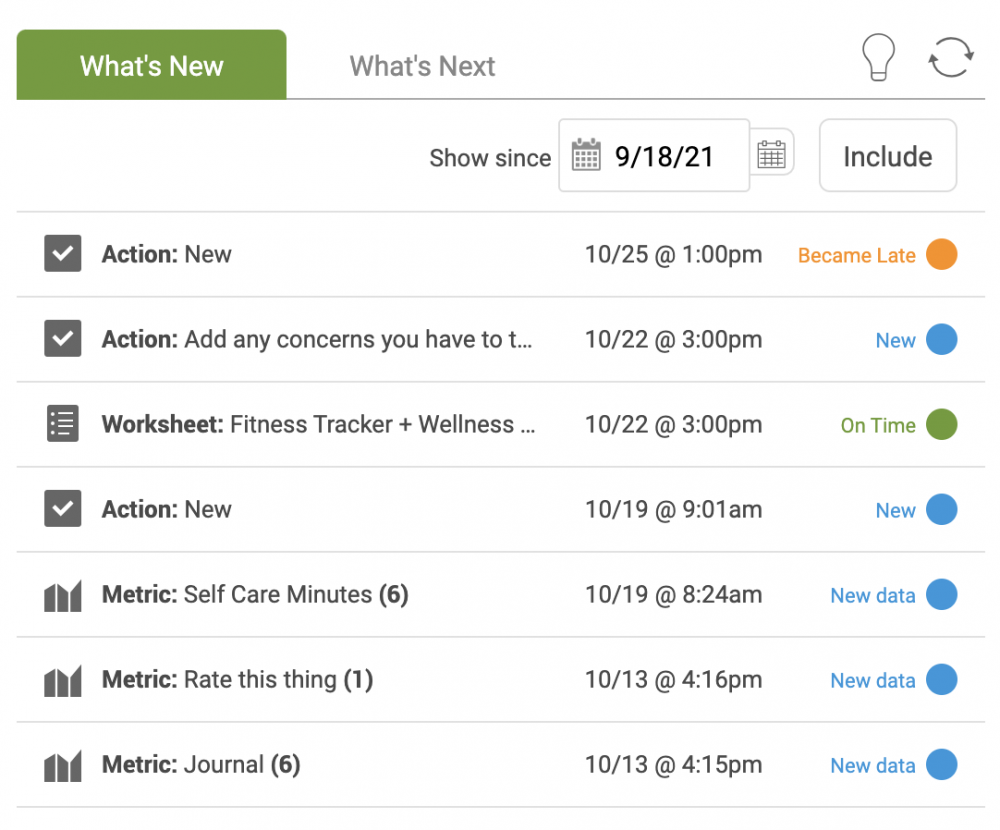 Towards the bottom, you can also find an engagement report for your client. Click the gear button to change the report's date range and the included items in that report.

What's Next
The
What's Next
tab displays items that are due soon or are already late, as well as upcoming
Appointments
. CA will even display the number of days or weeks for upcoming appointments or items.

Appointments
Here you'll see your client's upcoming appointments. Clicking the gear icon will allow you to modify or cancel the Appointment. Click the +Appointment button to add a new appointment.