Here's a video showing how to schedule an appointment for another team coach.
Go to Client Administration >> Appointments and click either the + sign next to Appointments of +Appointments.

Select the coach you'd like to schedule an appointment for, then the client, pick a date/time, set reminders, notifications, and any location/description information, and make a series of appointments if you so choose.

To make sure you don't conflict with a coach's schedule, you can choose to preview that coach's availability by clicking view coachName's availability next to the "When" section.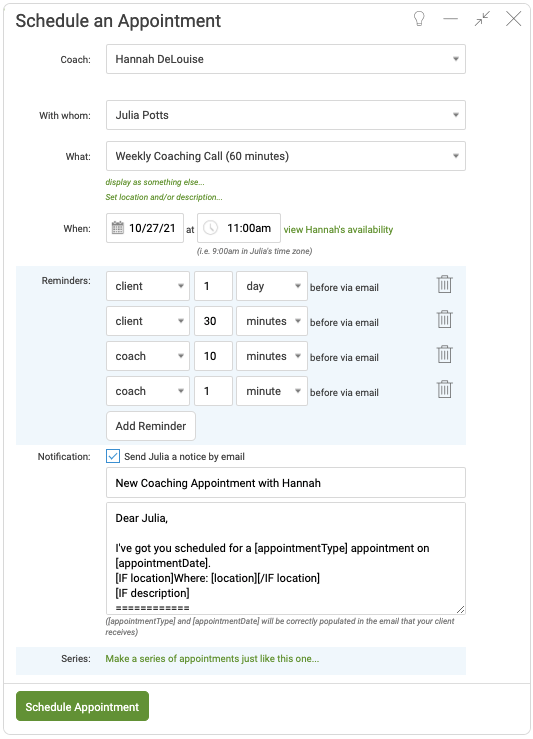 The scheduled appointment(s) will appear in the Upcoming tab on your Team Appointments page.