As an administrator of a Team Edition account, you can set up a freebie client for your coaches.
When you first create a new coach account, you'll be presented with the Manage Team Member screen by which to further customize their permissions.
If you've opted for this team member to be a coach (rather than admin only), you'll see the "Freebie Client" section as part of this manager screen: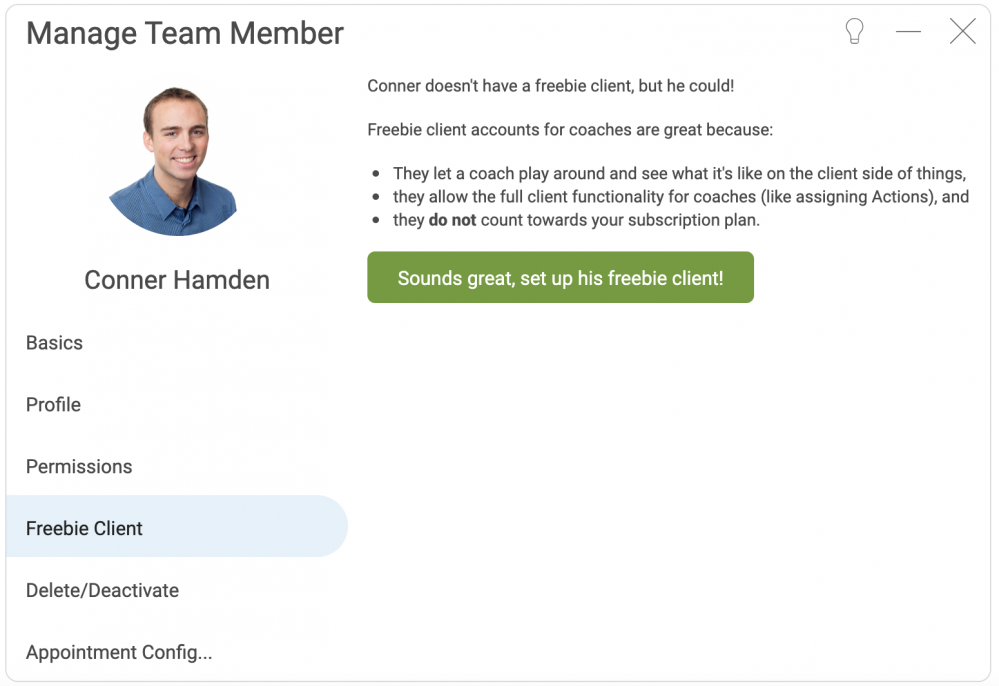 Simply click the big button and a Freebie Client will be created for the Coach. You'll use this Freebie Client to coach your coaches.
Pro-Tip:
Set up a Group for all the coaches and enroll their freebie clients as members. That way you can assign items to the group, have a discussion between all the coaches, have some friendly competition tracking a Metric, and all the other benefits of Groups.