To set up a new resource package in order to share your materials with another coach, first, go to Settings >> Resource Packages and click "+ Package."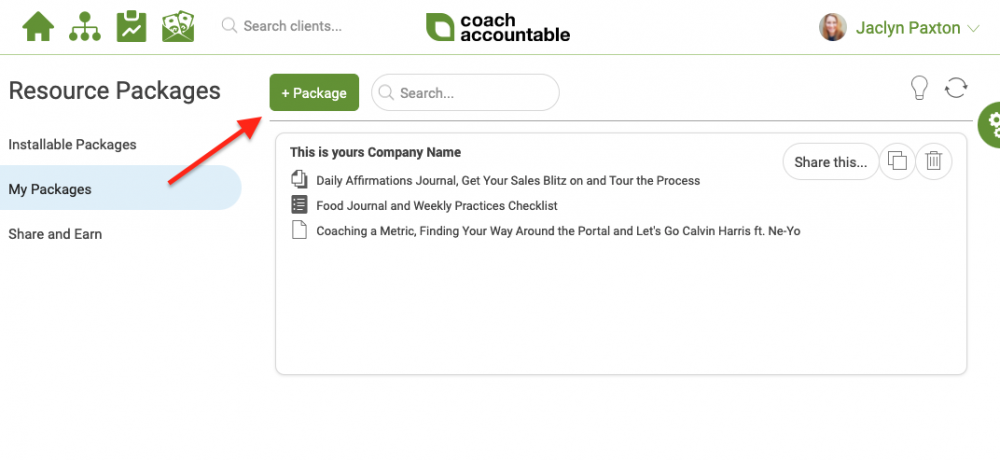 Under Basics, enter a name for this package (the new coach will see this name).
Next, go to Included Resources to begin building your resource package.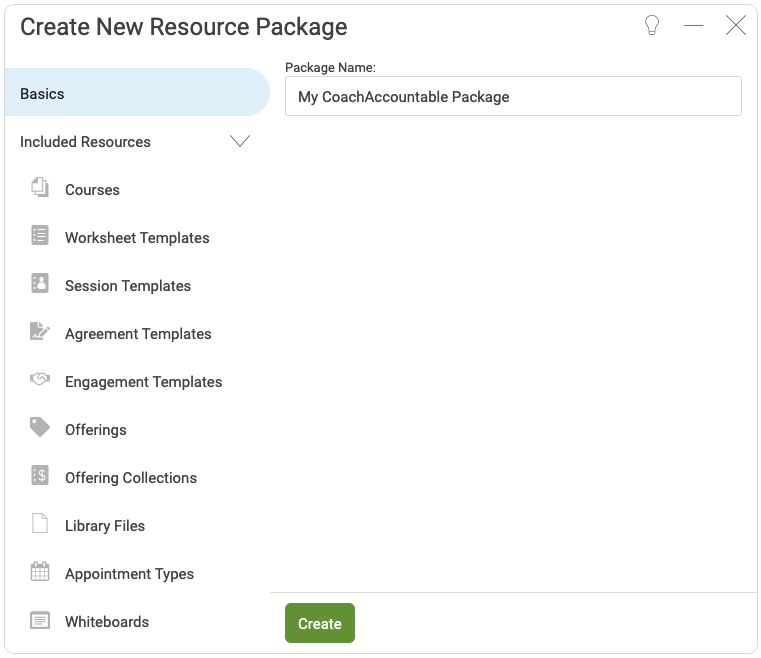 Now choose the resources you'd like to have copied into the new coach's account.
You can include any of the following:
Each choice in the list above has the option to select all that you've created, or choose piecemeal. Your folder structure will show in the list to help you determine which items should be included. You do not need to include items from all categories.
Sharing and Installing
To share the resource package, close the package builder window. Then, from the list of your available packages, click "Share this...."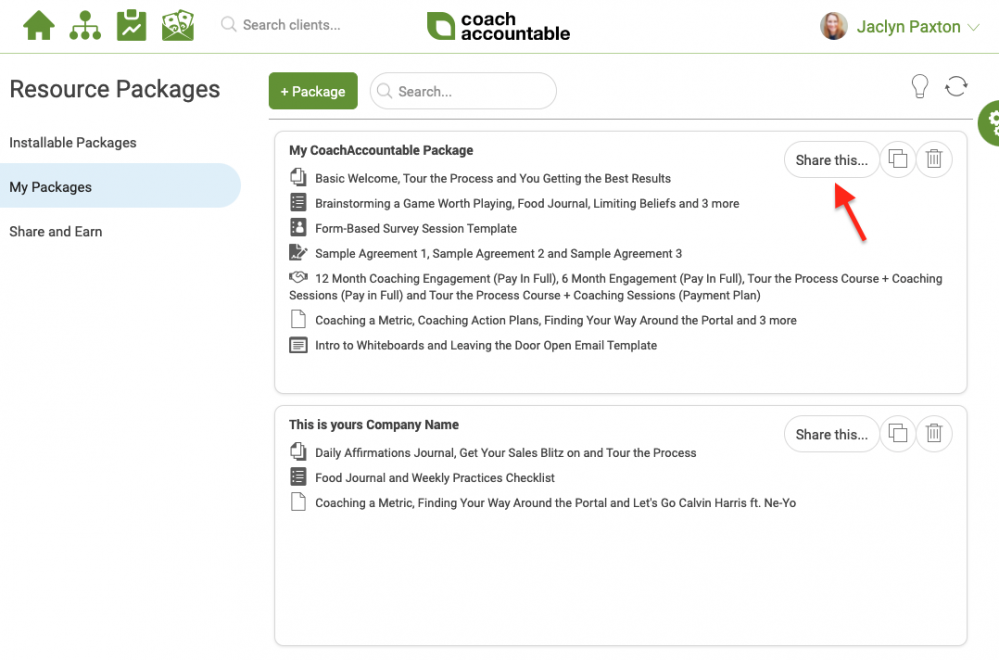 You'll be provided with a link, which you can share with any coach. When clicked, the link will prompt the user to allow the installation of your resource package.
Note: if the coach has not yet signed up with CoachAccountable, he/she will be asked to do so before installing the resource package.