You can see when an invoice was last sent by clicking into the invoice and looking at the bottom left-hand side.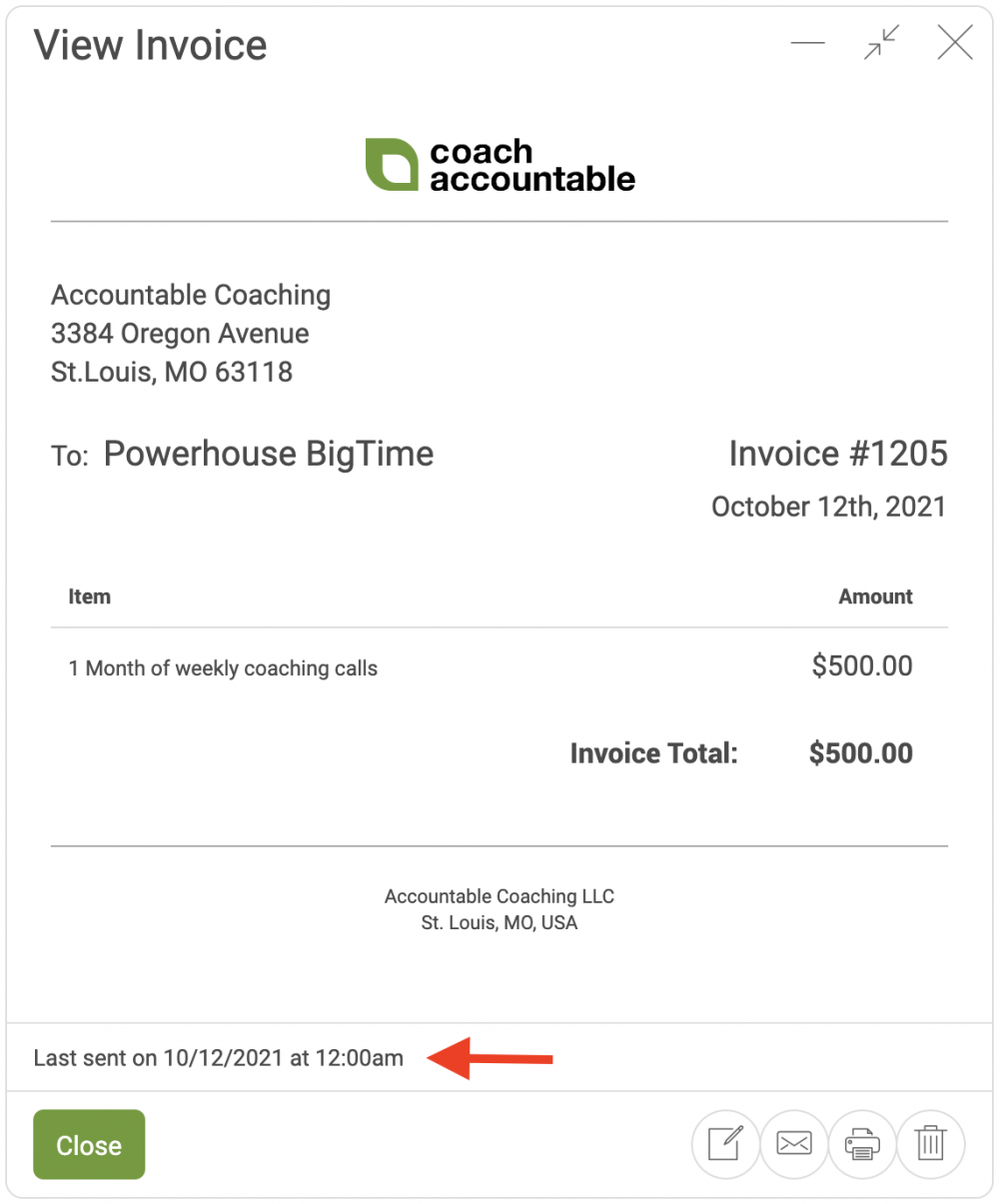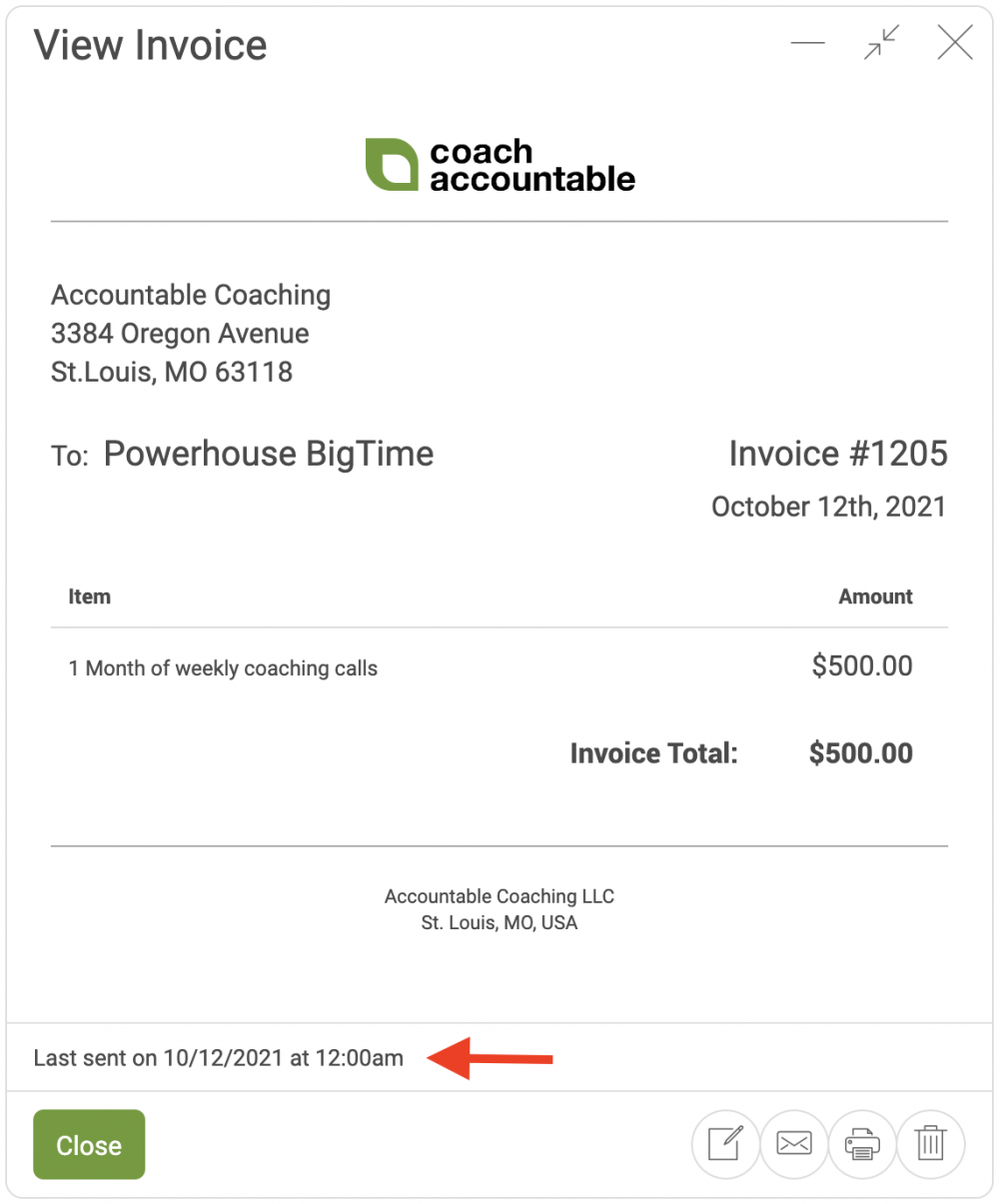 To resend an invoice, click the Email Invoice button.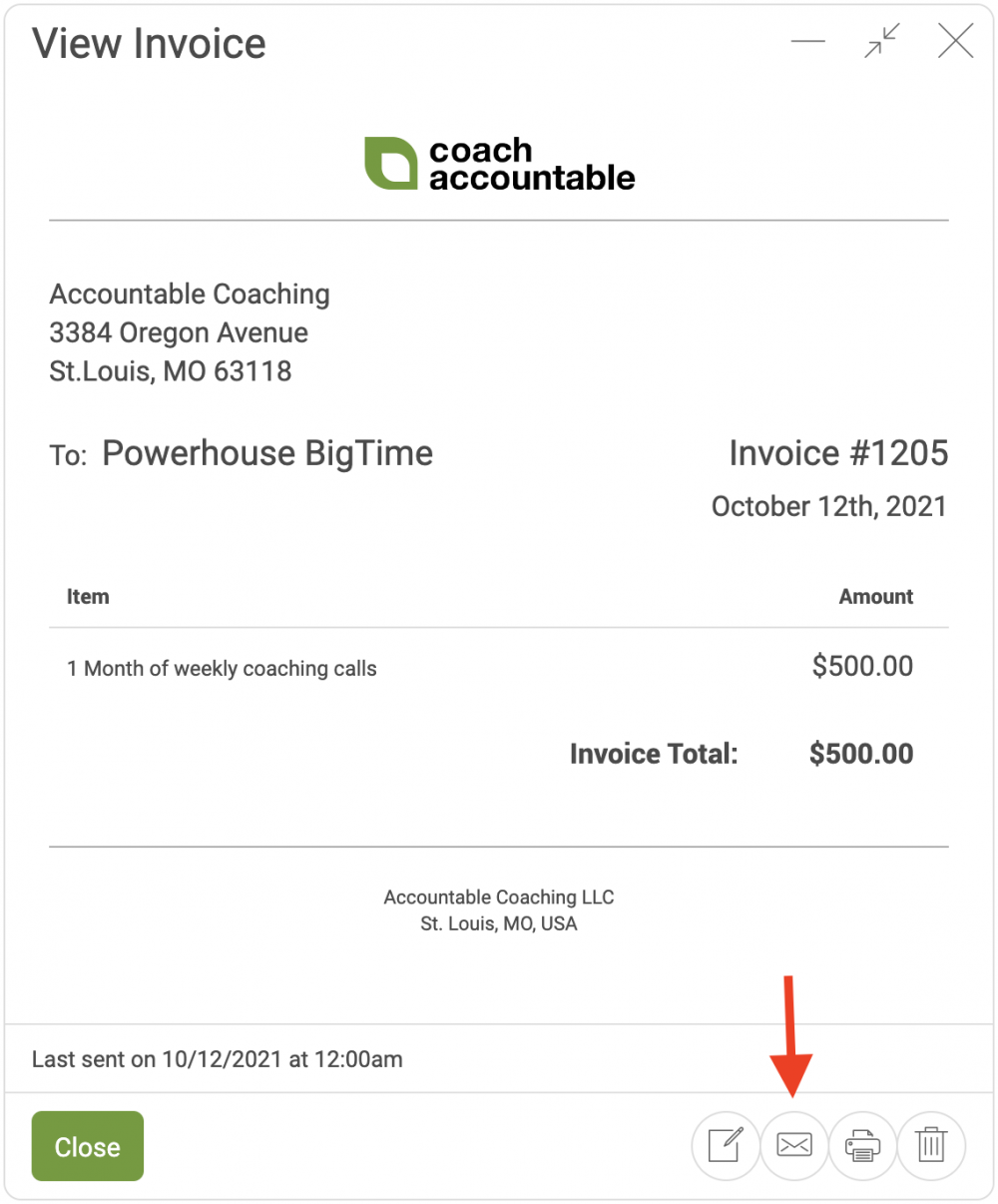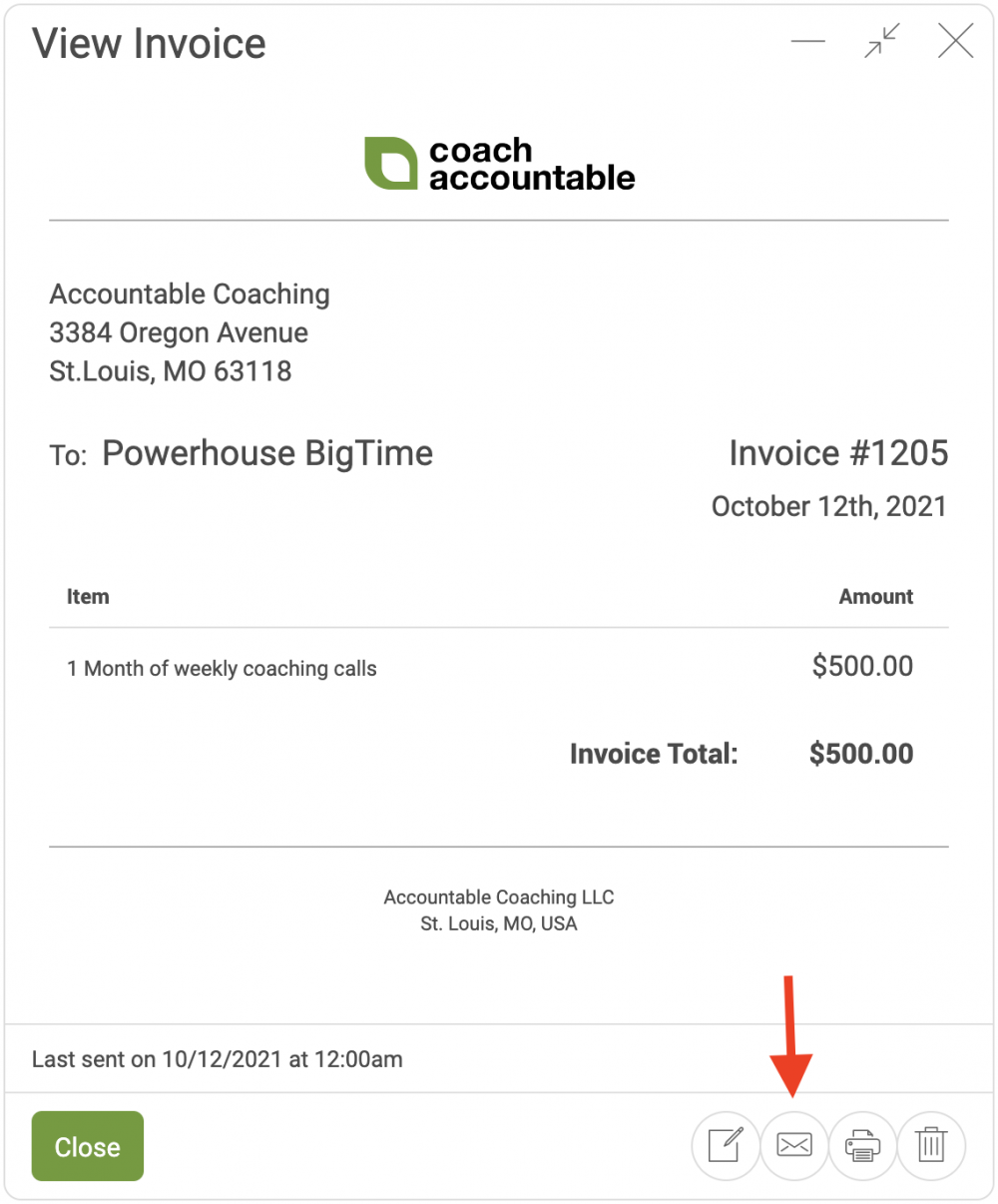 Select the parties that you'd like to send the invoice to, then click Send. You can choose to send the invoice to the client, yourself, or a third party. You can also add a personal note.