Worksheets
allow you to create homework assignments, such as forms, for your clients.
You can assign a Worksheet to a Group all at once. This more efficient than assigning a Worksheet person-by-person, and there is the additional benefit of group participation and commenting.
Assigning a Group Worksheet
To assign a Group Worksheet, head to a given Group, click the plus sign next to Group Stream, then click +Worksheet: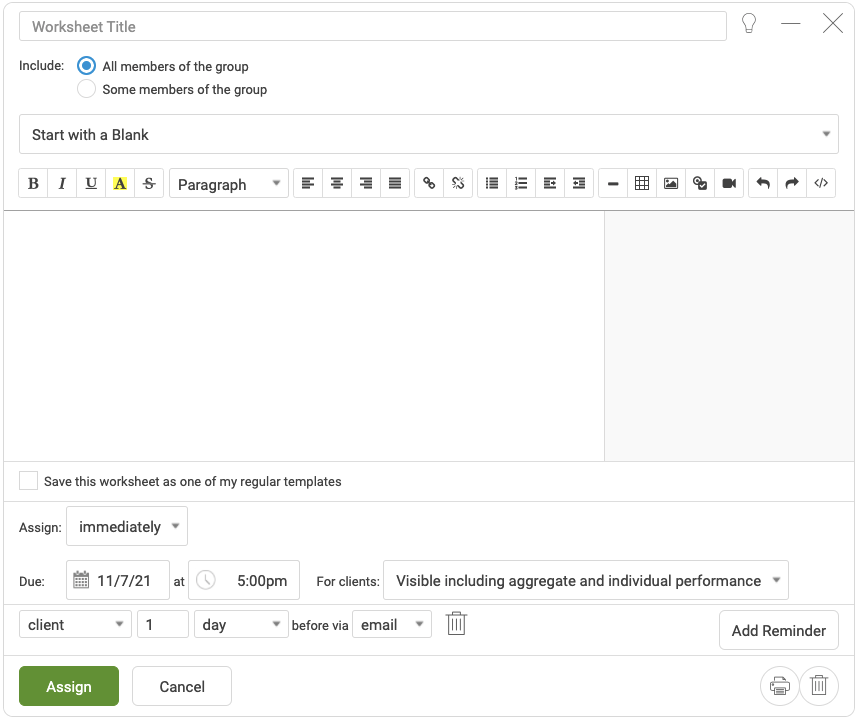 The Assign a Group Worksheet window looks similar to assigning a Worksheet to an individual. You can choose to assign the Worksheet to
all or some members of the Group
, and at the bottom you have the ability to control
client visibility settings
. If you'd like Group members to see each other's filled-out Worksheets, keep the default,
"Visible including aggregate and individual performance"
, selected.
From there, the standard Worksheet setup applies. You have the option to start with a blank or choose from one of your saved
Worksheet Templates
.You aren't limited to the exact template you choose -- you're free to modify it.
Set the due date, reminder(s), and notifications and you're all set.
Viewing the Worksheet
Your Group Members will see the Worksheet assignment in their Group Stream as well as their individual Worksheets tabs.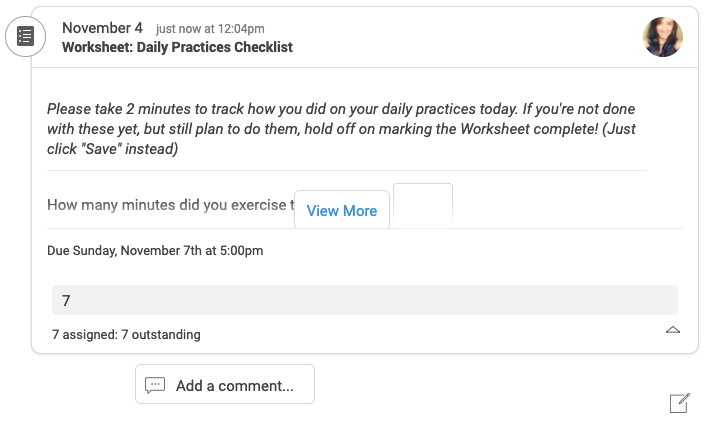 Note the "Add a comment..." area where group members can participate in a discussion about the Worksheet.
As group members complete the Worksheet, the progress bar will fill in. You as coach can always read all the responses together by clicking on the arrow in the lower right, and d
epending on the Worksheet's
visibility settings
, a member may be able to see how many other members have completed the Worksheet and/or the actual responses of other Group Members.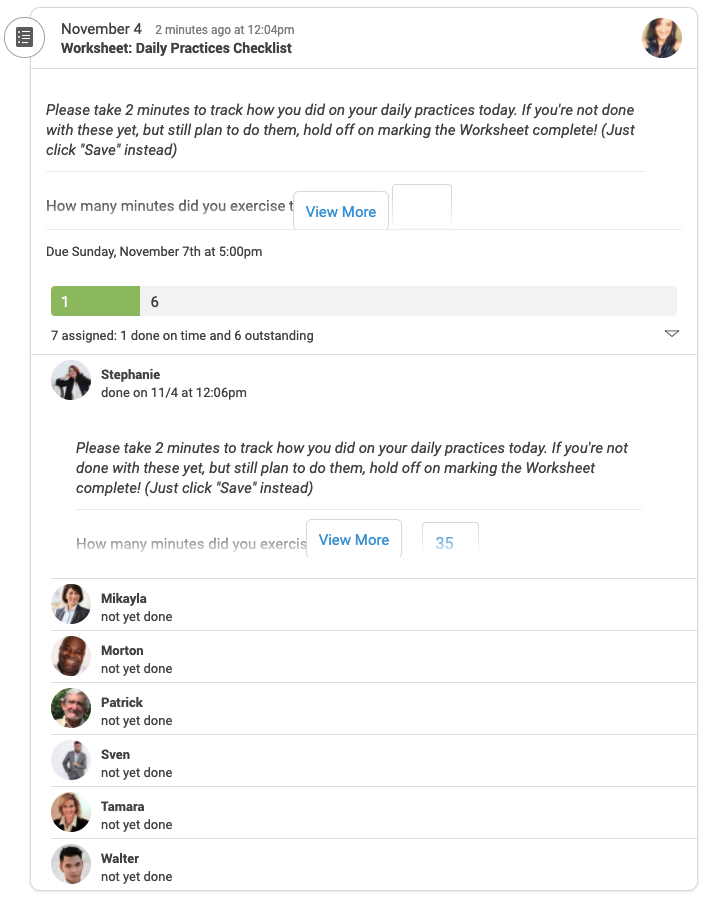 Modifying a Group Worksheet
Click the edit icon in the lower right to make changes to the Group Worksheet, including changing the due date, reminders, and modifying which group members it's assigned to.