How to Create a Session Note
Open up a client's page and click on the Session Notes tab. Then click + Session to begin.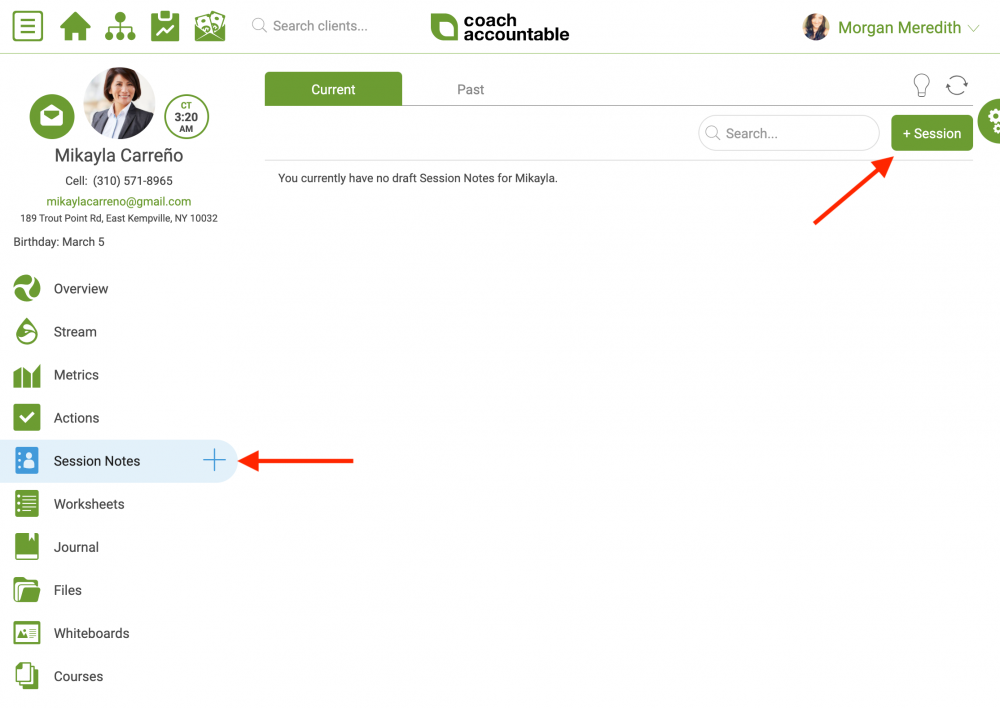 What Should Be Included in a Session Note?
Coaching notes (and the sharing thereof) make a formidable pillar of a coaching strategy: good coaching is made net better when its fruits are efficiently captured for review and reinforcement. They needn't be a lot of work to create, either: 2 or 3 sentences to recap the current situation going in, and 3 or 4 bullet points of key insights and distinctions are sufficient to distill the real nuggets of an hour long conversation.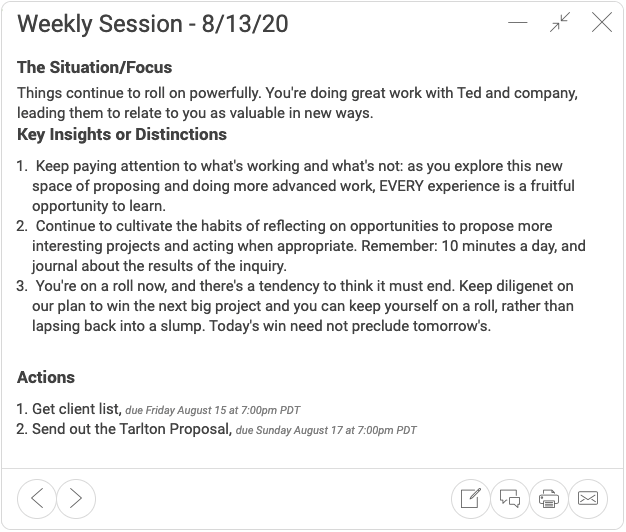 Actions Automatically Attached
If you created some Actions for your client around the time of the session, CoachAccountable will ask if you'd like to append those Actions onto the note. Their names and respective due dates will show at the bottom if you choose to append them.
Note: you'll need to create the Actions before marking the Session Note complete. If you've already marked it complete, those Actions won't be attached.
Editing a Session Note
If you need to make a change, no problem. Go to the client's Session Notes tab and hover over a note. You'll see several icons come up, including the one to Edit.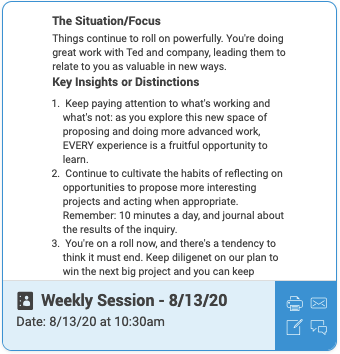 Deleting a Session Note
To delete a session note, click the Edit icon for that note. In the editor you'll see the trash can icon in the lower right.