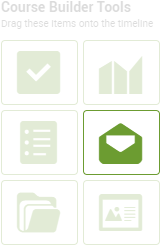 To add an
Message
to your Course, drag the Message icon from the Course Builder Tools onto a day or step.
From there it's essentially a matter of composing like any other Message: a subject line and the message itself, with the option to add rich text formatting by clicking on the "Enable formatting" button below: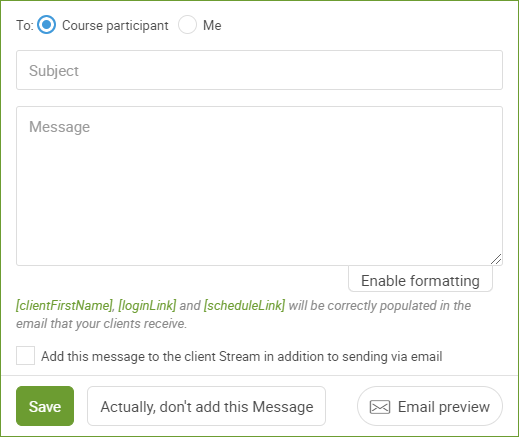 Message Recipient
Note as well that you can set the recipient to be either the course participant, or "Me", i.e. whomever is the assigning coach for the course participation (which in a Team Edition account can be someone other than the course designer!).
Sending a message to coach can be a useful prompt, for example letting coach know that so-and-so reached a particular milestone in the Course and that a review and/or personal note might be in order.