You may already have a website whose purpose is to present you and your services to the world, and if so you might wonder how best to "integrate" that website with CoachAccountable.

CoachAccountable is designed to be a complete experience for your clients, so integrating it with your regular website is often as simple as making it easy for your site visitors to log into the CoachAccountable accounts they have with you.
Here are a few ways to connect your website with CoachAccountable:
Login Link
A common way to integrate CoachAccountable with your coaching site or member portal is to make a link from your site to CoachAccountable's login page (https://www.coachaccountable.com/login).

Wrap the login link as a button or even a prominent line of a text, such as "Head to my personal coaching account" or "Login to my account." Something like this: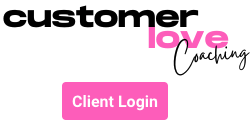 They can click the button or text, log in as usual, and get right into the system.
You can direct your clients to check the "Keep me logged in" checkbox when they log in. If they do so, clicking that big button in the future (from the same device) will have them be taken right from your site and on into their account, making for a truly seamless transition.
The login page itself can be customized using your branding.
When you have set your branding colors and logos in
Settings >> System >> Branding
, the standard login page (again,
https://www.coachaccountable.com/login
), will appear branded for visitors who have logged in previously to your system.
You can also direct visitors to a custom login page using a unique login link, found by going to the Settings Menu >> System >> Branding, then scrolling down to Customized Login Page. This custom login page always appears branded according to your settings.
Use this simple but effective method to unite CA with your website, and give your clients a straightforward means to access their accounts.
Remote Login
You can also embed a login widget on your website. This is similar to the login link above, except now your clients have the ability to enter their username and password right from your website — no need to be taken to an intermediary page to do so.
Here's what the login widget looks like, embeddable anywhere: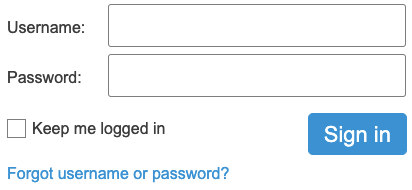 Head to Settings >> System >> Branding >> Login Widget. Here you'll find the HTML snippet you'll place somewhere on your website. This section also allows you to define the logout URL, where clients get taken after they log out, the text that appears on the widget, and any custom CSS you would like to style the widget with.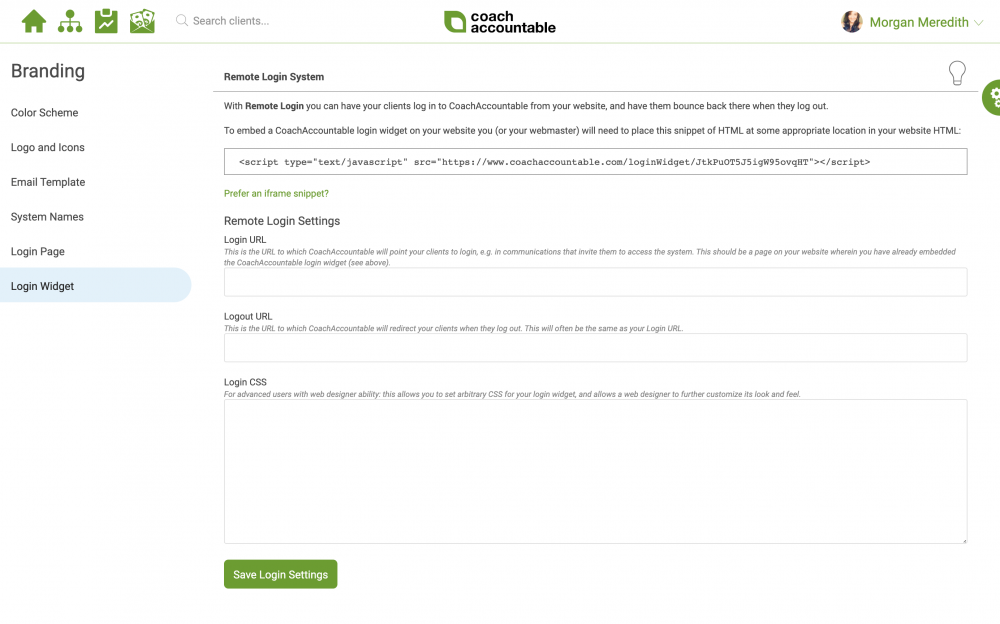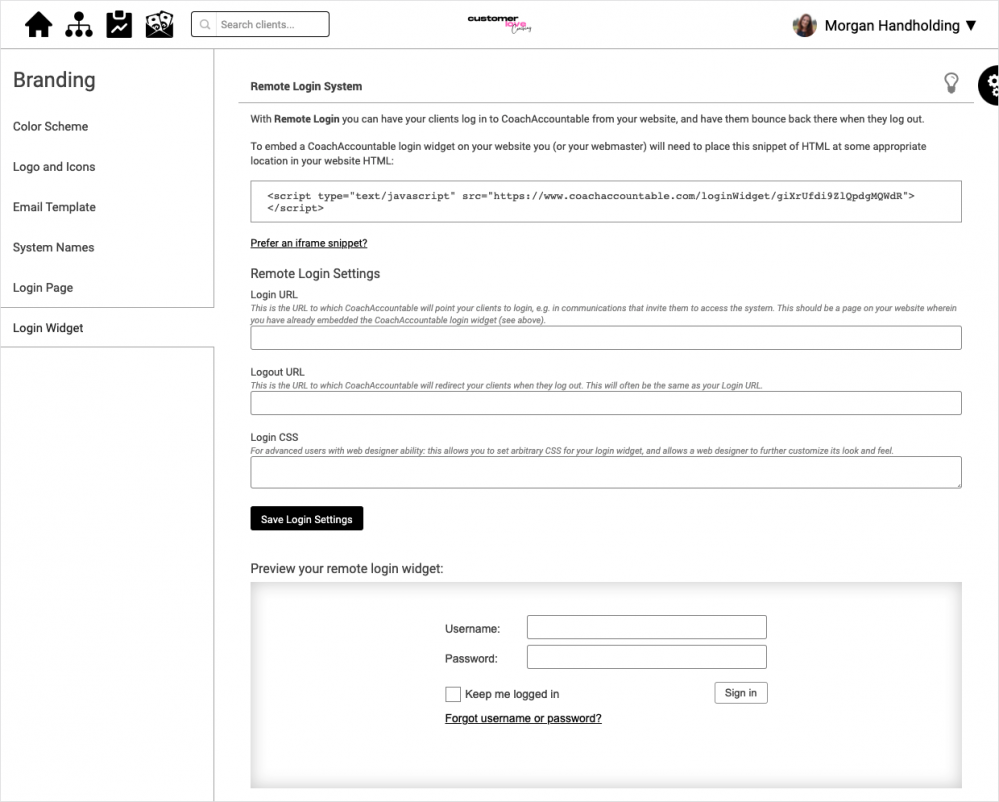 Due to the ability to match the style of the widget to that of your website, Remote Login is a truly consistent method of integrating the two.

Other
One of the most effective ways to integrate our coaching software into your website is to allow prospective clients to sign up. You can have them book a trial appointment, automatically receive your onboarding items, join a Group or a Course, and more, using Offerings.
A simple login link, the login widget, and Offerings represent three easy ways of integrating your site with the CoachAccountable coaching management system. Give these a try today: there's a good chance you'll find one of these approaches is all that's needed to integrate CoachAccountable with your website.