You'll find the place to set up and manage you Offerings in Business Center >> Settings >> Offering Config.

Setting up an Offering is a matter of defining a little basic information, and deciding which components are to play a part.

When you click the +Offering button you'll be presented with this form that's broken into several simple sections.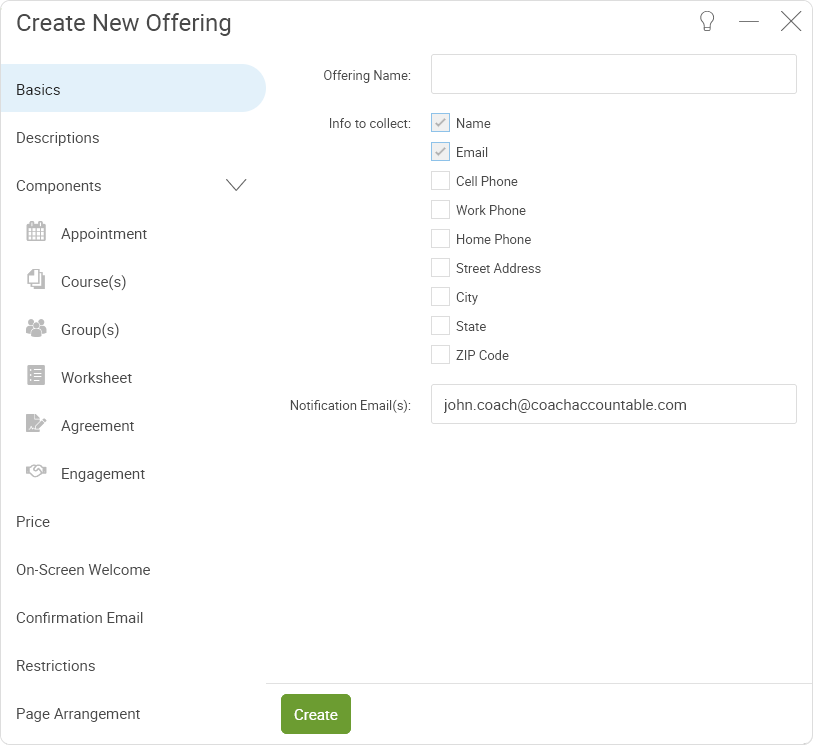 Basics
The first section covers the Basics: the name of the Offering, the information that should be collected from new signups, and who should be notified.

Tip: Multiple people can be notified of an Offering sign up: just use a comma between email addresses.
Components
The Components allow you to pick which things apply to this Offering:
Pricing
This is the final screen the client will see as they go through your Offering. It's not an email sent to them (see the section below, Confirmation Email, for that).
This default content is nice but it's almost certainly a worthwhile use of your time to customize this and make it really sing for your Offering: this is your chance to properly welcome them into the experience of being coached by you.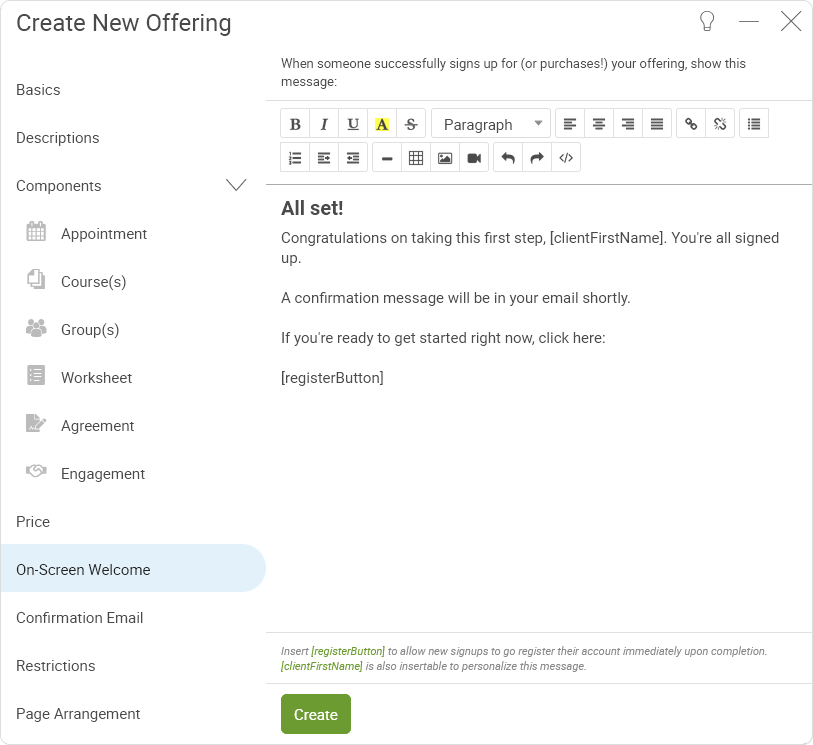 Note here at the bottom the magic tags that are available for you to insert into this welcome message. The
[registerButton]
in particular is important, because its absence or presence determines whether or not a newly signed up client is able to log into the platform from this screen. If you let them do that, it's a good idea to have some form of
Starter Kit Course
be part of the Offering, so that the stage is properly set when they first get in.
Confirmation Email
If you'd like, you can have a confirmation email go out to the client, too. You've got a few available magic tags to choose from and listed for you.
Advanced Features