If you are not direct syncing with
Google
,
Outlook
, or
Apple
you will need to let CoachAccountable view your online calendars' events, so that clients can't schedule appointments during that time.
To import your online calendar into CoachAccountable, first, copy your private calendar's URL (typically ending in .ics). Then go to
Settings
>>
Appointment Config
>>
Calendar Sync
then click
Sync with something else!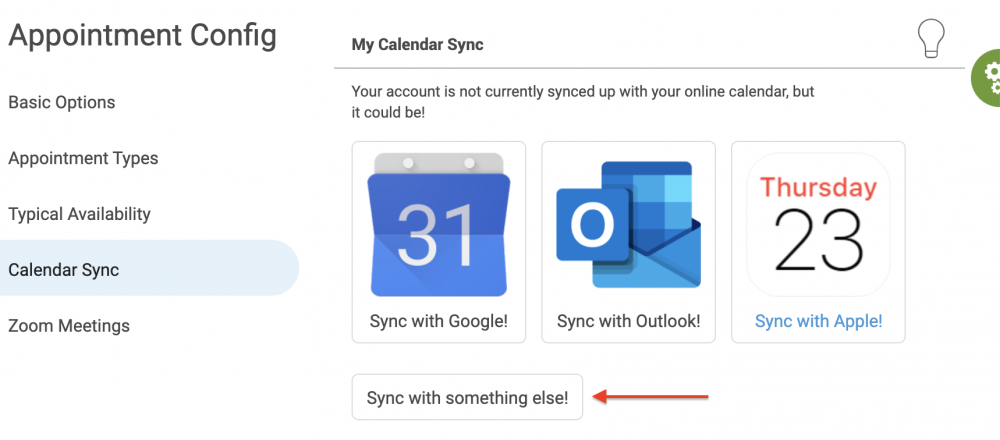 Then head over to Calendar Subscriptions and click the +External Calendar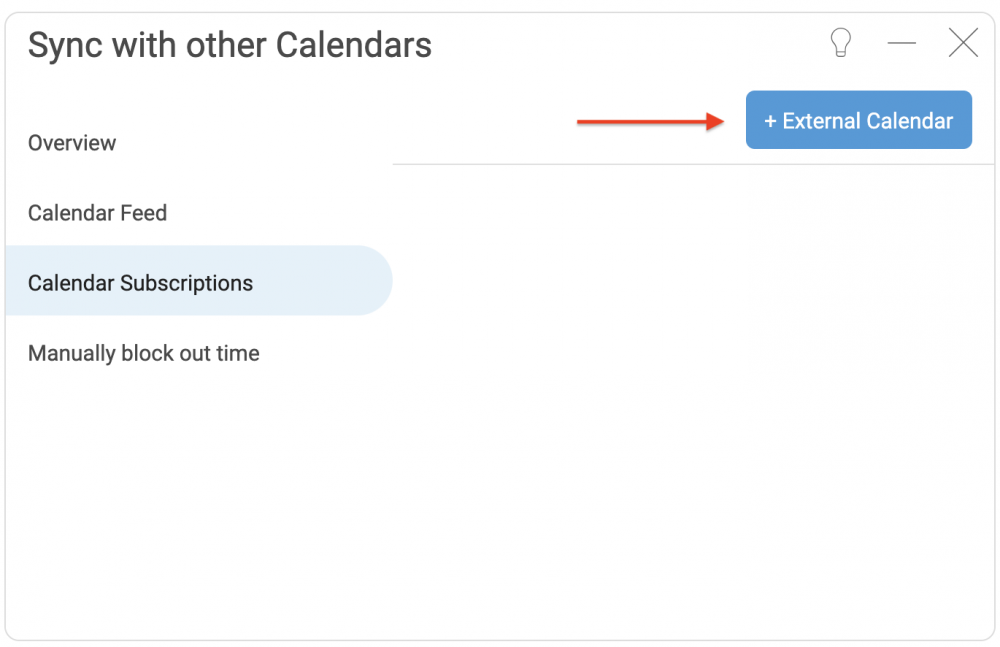 From here you can paste the Private URL of your online calendar.

Click Add Calendar and you're all set. CoachAccountable will now be able to account for the events in your online calendar.