You are able to customize system emails sent out by CoachAccountable, such as the email sent to a client to invite them to the system, or message sent to remind a client to fill out a Metric. To do so, head to the Settings Menu >> System >> Message Templates.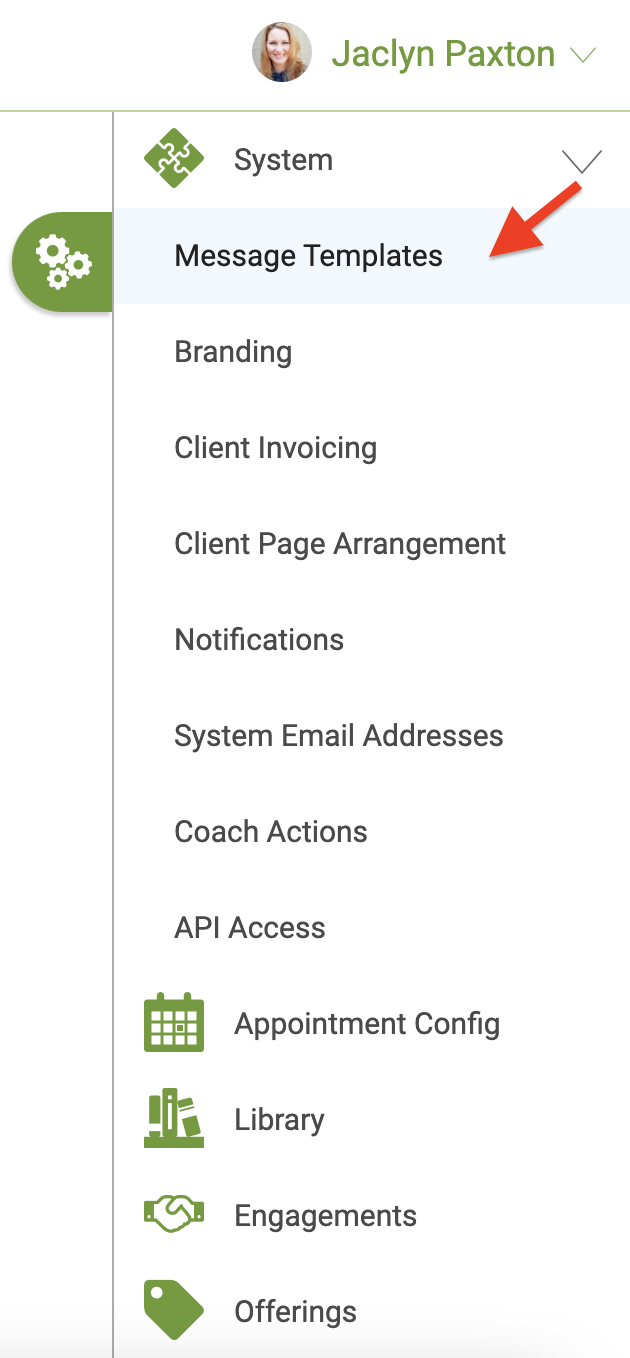 Here you'll be able to select the email template you wish to edit, both the email subject and the body. This is especially useful if you are White Labeling the system, as you can make further references to your own organization within the emails.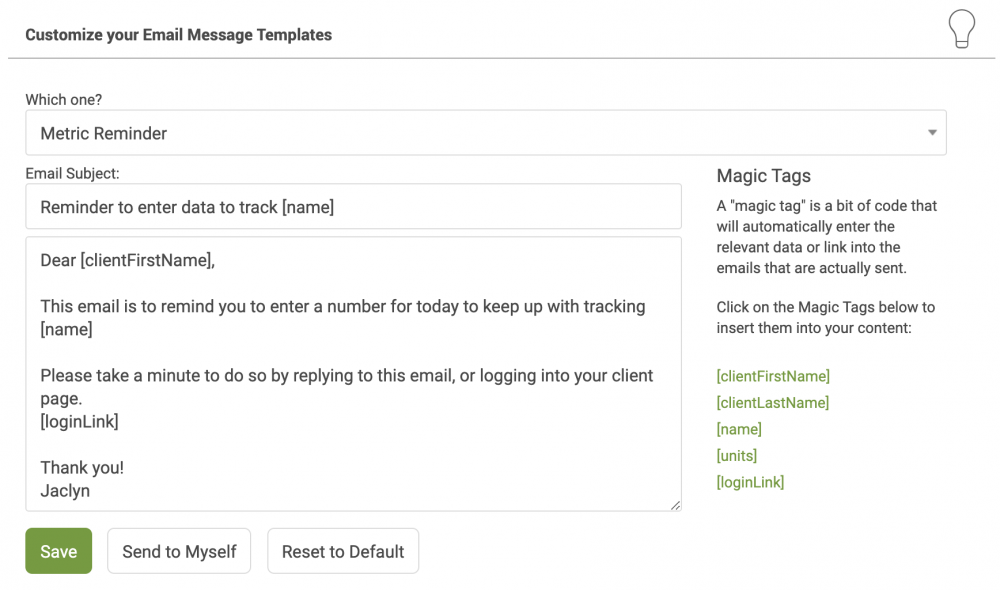 It's highly recommended to keep the Magic Tags intact, as they automatically enter relevant data or links into your emails. Should you ever accidentally remove them, clicking on the Magic Tags towards the right will insert them into your content.
After editing an email template, click Save. You can also send the email to yourself to test it out, as well as reset it to default if you ever want to revert the email to its original form.