Messaging clients
is a useful way to communicate within CoachAccountable. Messages are quick and easy to send while you're in the system, keeping you focused on coaching. Replies can be made both in-system and email, and the entire conversation can be recorded in CoachAccountable. You can choose to message some or all of your clients in a couple of clicks.
While on your Clients home page, click Message Clients: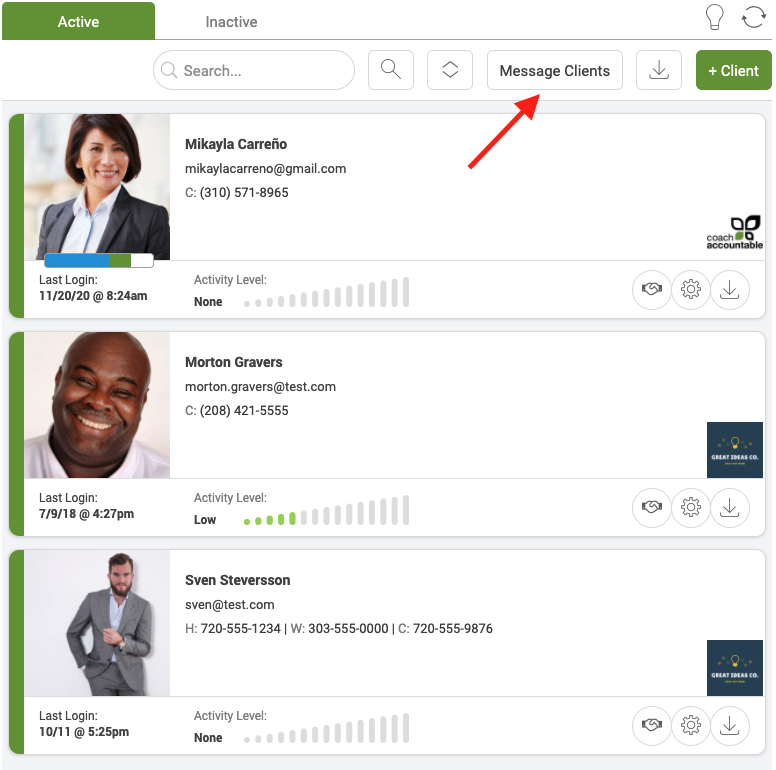 From here, you can now send a message to some or all of your clients. Notice the checkbox towards the bottom that, when checked, records the message in the recipient clients'
Stream
.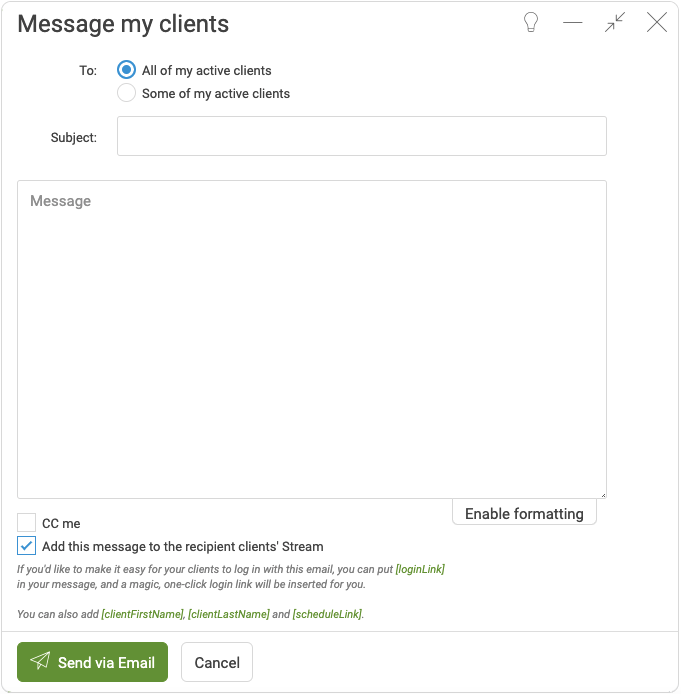 Include [loginLink] in your message to give your clients a one-click method to access their system.This is useful when your clients are
having trouble logging in
.
After clicking the magic link, clients get brought straight to their My Account page -- skipping the login process -- and can change their password and view their username.
[scheduleLink], similarly, will log your client in and pull up the appointment-setting page for them.