You can let your existing clients know that they can essentially "self serve" to sign up/pay for your other Offerings as essentially "add-ons" to their coaching package with you.
Just direct that client to your Offerings either embedded on your website or with the direct page link (found by clicking the "Embed / Link..." button for that Offering).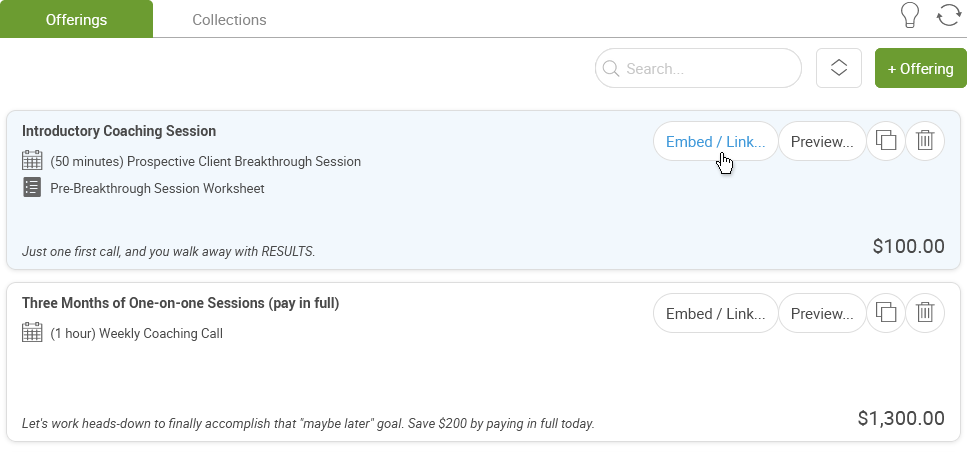 If your client signs up with the same email they have on file with you (or is already logged in as themselves when signing up), that signup will have the effect of adding to their existing client account. That includes scheduling an Appointment, taking a Course, joining a Group, filling out a Worksheet, signing a new Agreement, or starting a payment plan.
In-App Access for Established Clients
You can also allow current clients to sign up for an Offering inside the app. This is nice for pay-per-session setups.
If you enable this, the client will find it by clicking on their name in the upper right. As an added bonus, their information will already be pre-filled.