When creating or editing a
Worksheet Template
, you can allow your clients to fill out that Worksheet without you first assigning it to them. This is a useful alternative to the oftentimes cumbersome task of assigning Worksheets one by one and gives your clients the ability to take the initiative and nurture autonomy within CoachAccountable.
To allow self-assignment for a specific template, click the Settings Tab, then Library, then Worksheet Templates. Here you'll see your current Templates. Click + Worksheet Template to create a new Template or select one of your existing templates.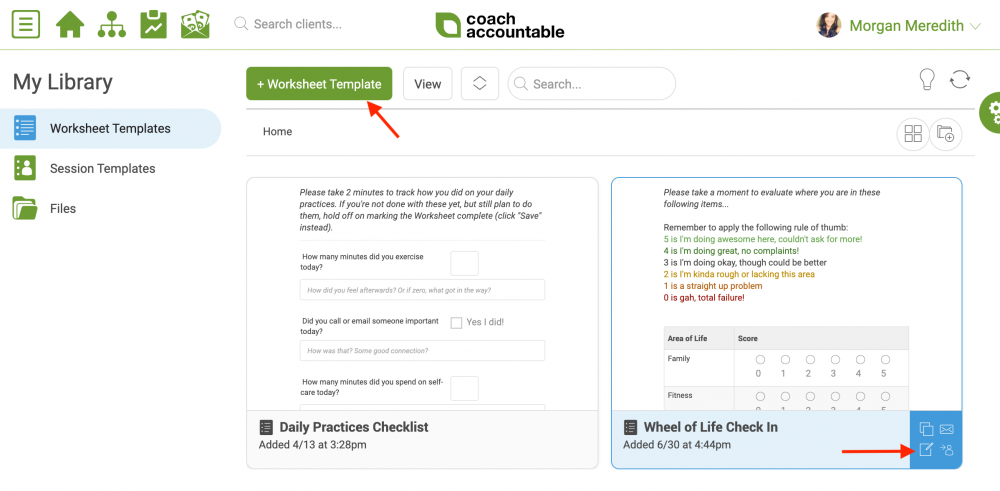 Check the box next to "
Allow my clients to fill out this worksheet on their own, WITHOUT me first assigning it to them."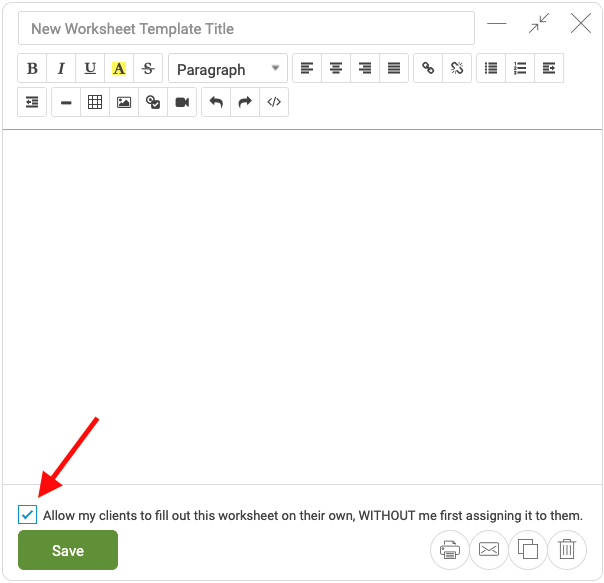 When this box is checked your client(s) will be able to click + sign or +Worksheet from their own worksheet area and begin working on a new worksheet.
If you allow more than one Worksheet to be self-assigned, they'll be able to choose from a dropdown with those available templates.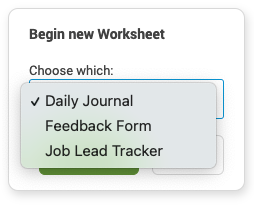 Note that this applies to ALL your clients, so all clients with the Worksheet tab will be able to self-assign this particular Worksheet Template.