With
Team Edition
, Courses can be shared across your entire organization. Coaches can view and add participants to a shared Course, even if they were not its original creators. This feature allows you to scale your coaching practice by deploying repeatable materials to all your coaches, who can then assign these materials to their clients.
To share a given Course with the other coaches in your organization, simply visit the Course Editor page >> Basics. There, provided you have permission to do so, you'll find the checkbox for sharing the course: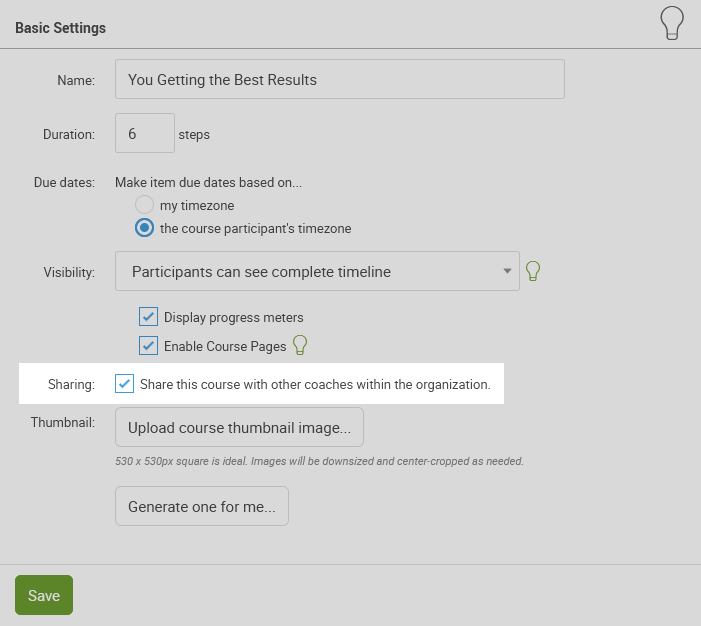 Save it, and the Course will appear for all other coaches in your organization with the "Shared" sash: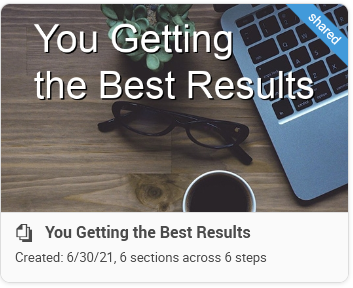 Once shared, other coaches will have free rein to add and manage participants for that Course. However, a shared Course is not editable by anyone other than the creator of that Course. If you would like a particular coach to be able to edit a Course, ownership must be
reassigned to that coach
.
Permission to Share Courses
To avoid potential chaos of cluttering up everyone's Course collection, only coaches who have been explicitly granted the permission to share courses with others may do so.
Like many others, sharing Courses with the rest of the team is an Administrative Privilege, and can be found in the "Master Coach" section: