To manually record payment on an invoice, navigate to Client Invoicing >> Outstanding Invoices and click the money icon next to a given invoice.

From here, you can do one of two things:
Process a credit card payment manually, or
Record a payment already made.
If you don't have your
online payments set up
yet, you won't be able to process a credit card. Thus, this item will be grayed out.
Process Payment via Credit Card
To manually process the client's card, choose this option.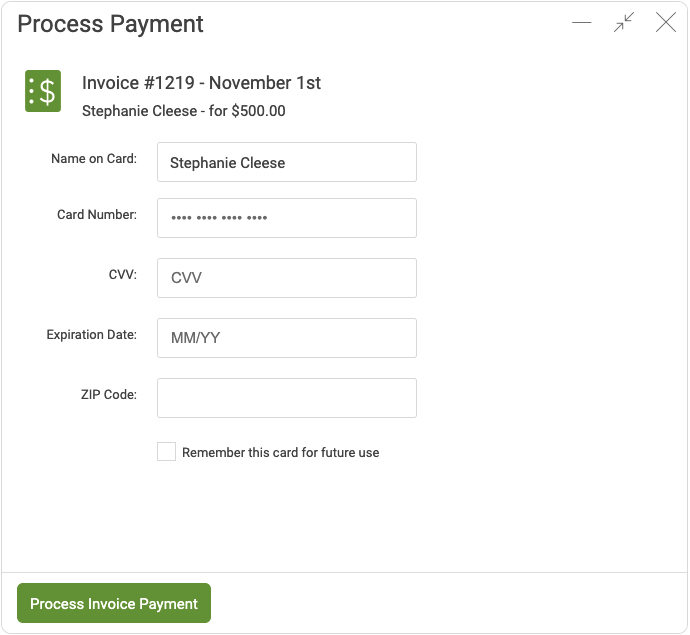 Enter in the client's card information, then click Process Invoice Payment.
If the client has one or more credit cards already stored in the system, you will see the option to use the card(s) on file.
Record a Payment Already Made
You can also record payments that were already made in some other way.
When recording payment for an invoice, you'll enter in the amount paid, when it was received, method of payment, and add an optional note delivered via email receipt.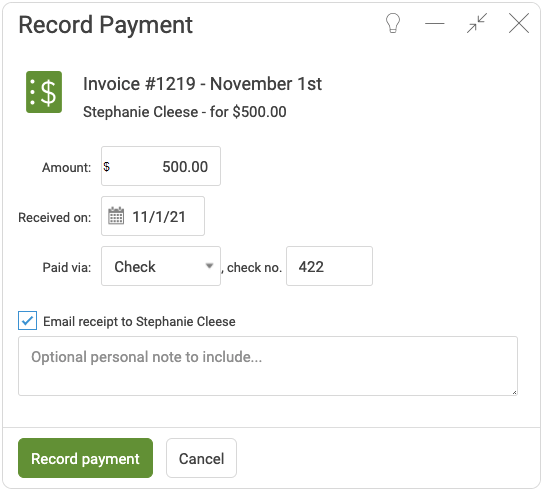 Invoices that have been fully paid will drop out of the Outstanding tab. Partially paid invoices will remain.