Here's what CoachAccountable Dark Mode looks like.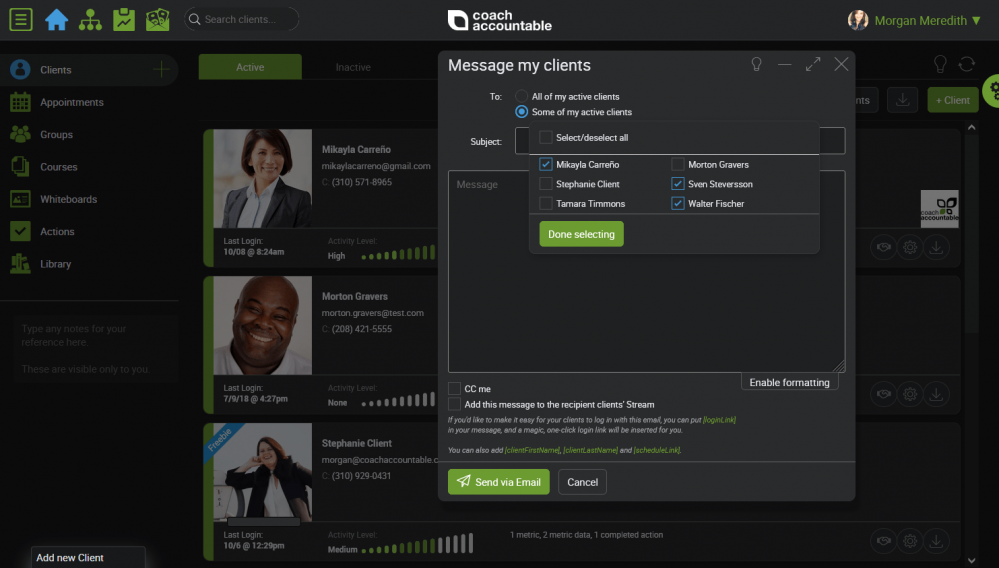 Dark Mode may help decrease eye strain for yourself and your clients.
How to Turn on Dark Mode
You can quickly toggle in and out of dark mode by typing Alt+Shift-+D whenever your cursor is NOT in some input.
This is hard to do on a mobile device, so you can also set your preference under My Account >> User Profile: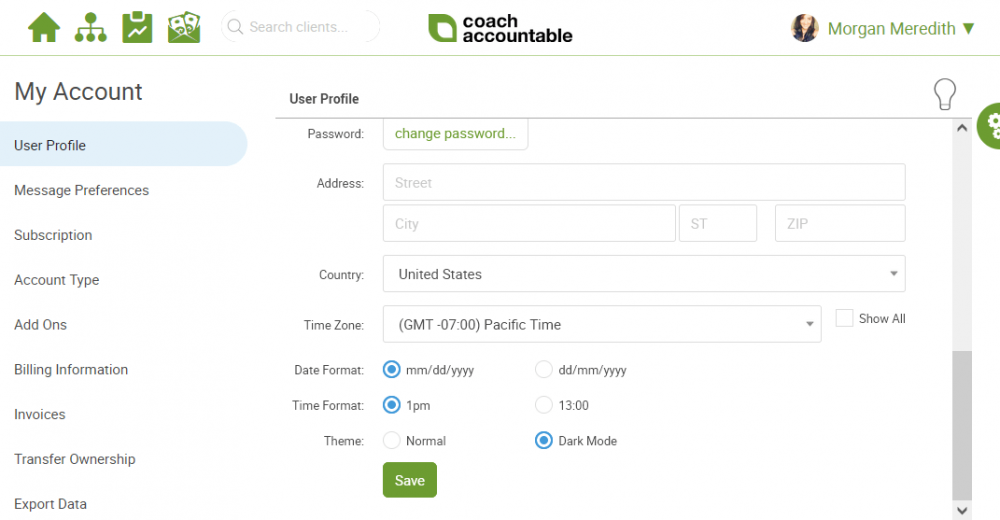 Setting this here makes it your default across all devices, and the Alt+Shift+D trick overrides it on a given device.