CoachAccountable sends various notification and reminder emails to your clients. You can customize these emails by choosing the email type from the drop down menu below. You can modify the standard content or start from scratch, just make sure that each email includes the necessary Magic Tags.
You can modify the master Team templates that will be inherited by your coaches when you first set them up, as well as templates specific to any particular coach.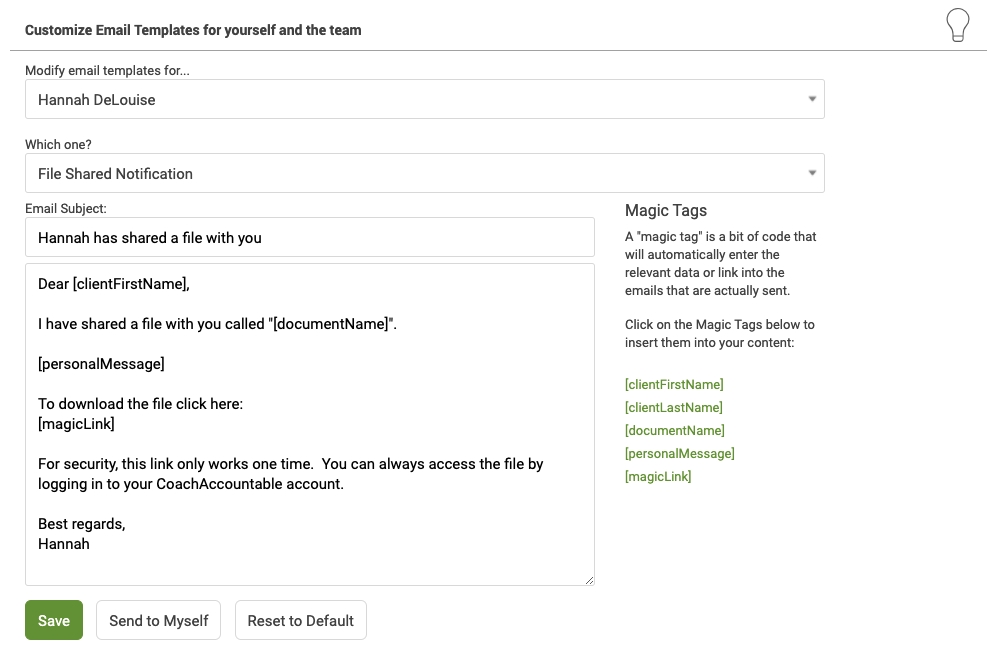 If there are changes needed to templates after coaches have been added to the system- choose Modify Email Templates for Newly Added Coaches, make your changes and then click Set for all coaches.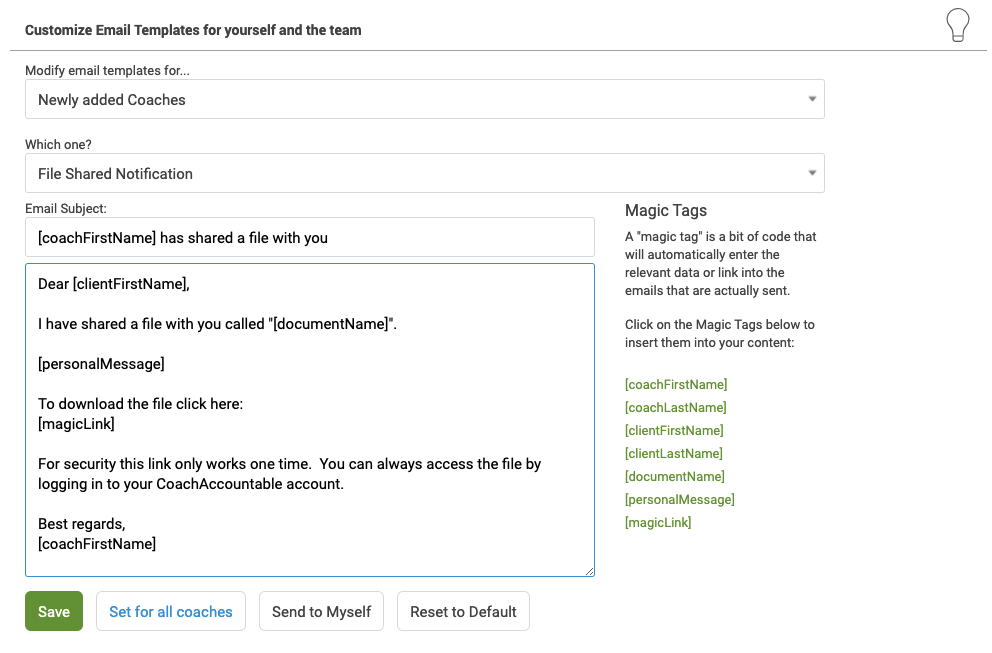 Coaches have the ability to further customize these templates themselves.
Choose whether to modify message templates for a specific coach, or for newly added coaches. To test a message, click Send to Myself. Clicking Reset to Default reverts the message back to its system default. Click Save when finished.