If you already have a course for which you'd like to add the Course Pages experience, you can do so by making a few simple changes to your existing Course.
First, bring up the Course Editor page and visit the Basics area. The key lies in the "Visibility" settings: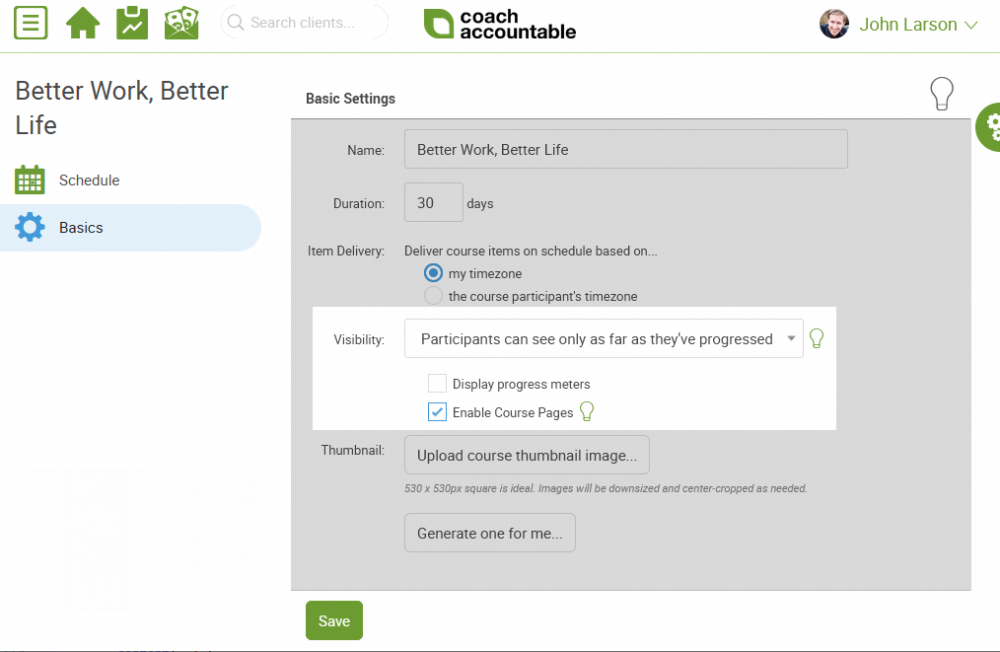 First, make sure the Visibility is set to either 'Participants can see only as far as they progressed' or 'Participants can see entire timeline'. When that is set you'll be able to check the 'Enable Course Pages' checkbox.
When you click back to Schedule area (i.e. the Course Builder) you can then add one or more Course Sections to it.
You may also optionally add Page Content items wherever fitting.
Keep in mind that when you are converting an existing Course, you're smack in the middle of an opportunity to rethink the cadence and method items are presented to the clients! So, don't be surprised to find that some Notification Messages or Emails may no longer be needed.
And that's all it takes. Once you've "converted" your Course, your clients will be able to view their courses in the Course Page display mode right away, even for Courses they've already been added to or even already completed.