Deactivating a team member prevents her from logging into the system. Her data will remain intact.
To deactivate a team member, go to the Team Dashboard and click the Settings icon for that particular team member.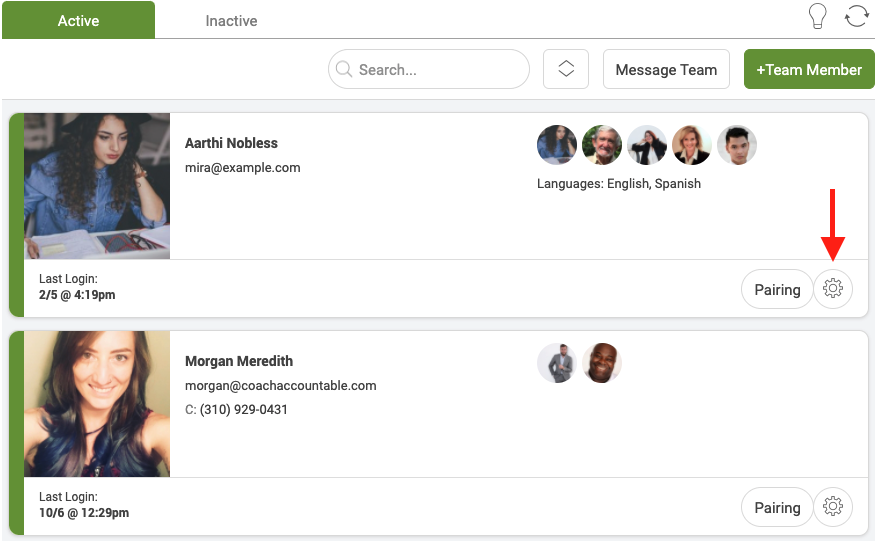 In that team member's Settings, go to Delete/Deactivate and make your selection.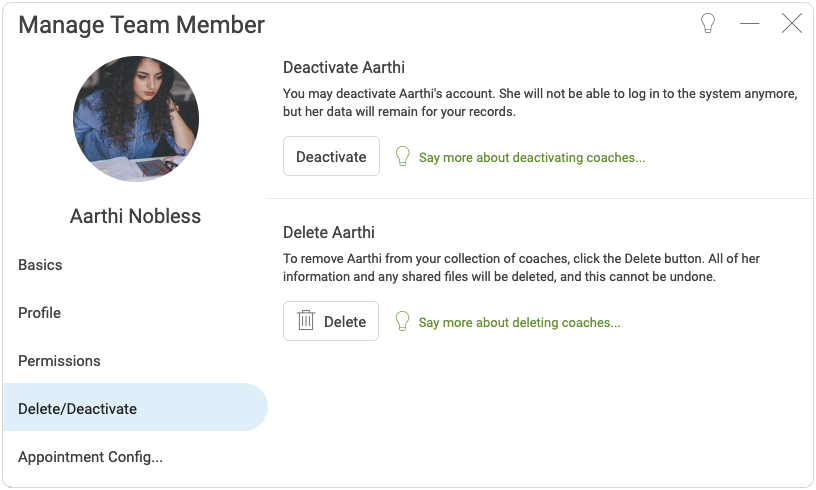 Note: We STRONGLY SUGGEST that you not delete any Coaches, but always deactivate instead. When you delete someone, their entire account is completely gone and cannot be recovered.
The team member will now be moved to the Inactive Coaches tab.
Reactivating a Team Member
To reactivate a coach, start by going to the Team Dashboard >> Team Members >> Inactive. Go into the team member's Settings. This time, the Delete/Deactivate tab will be renamed as Reactivate.