CoachAccountable Messaging is a quick, in-system way to exchange messages between coach and client, creating neat, on-topic comment threads and becoming part of
The Record
of the coaching process.
Sending a message is just like composing an email, and either coach or client can message the other. You can send a message to an individual client,
or to multiple clients.
To send an email to an individual client, head to that client's page and click the envelope next to their profile picture
.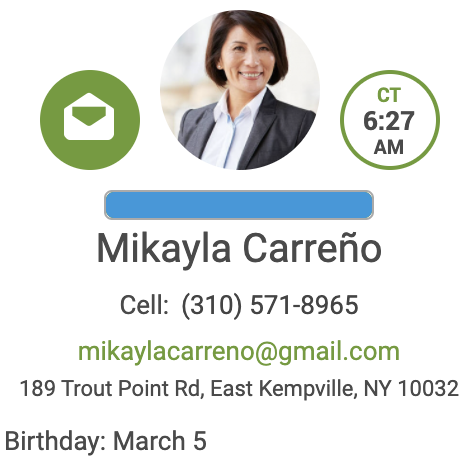 Here's what the composition window looks like. You'll need a subject and some content. Choose to CC yourself and/or add the message to the client's
Stream
.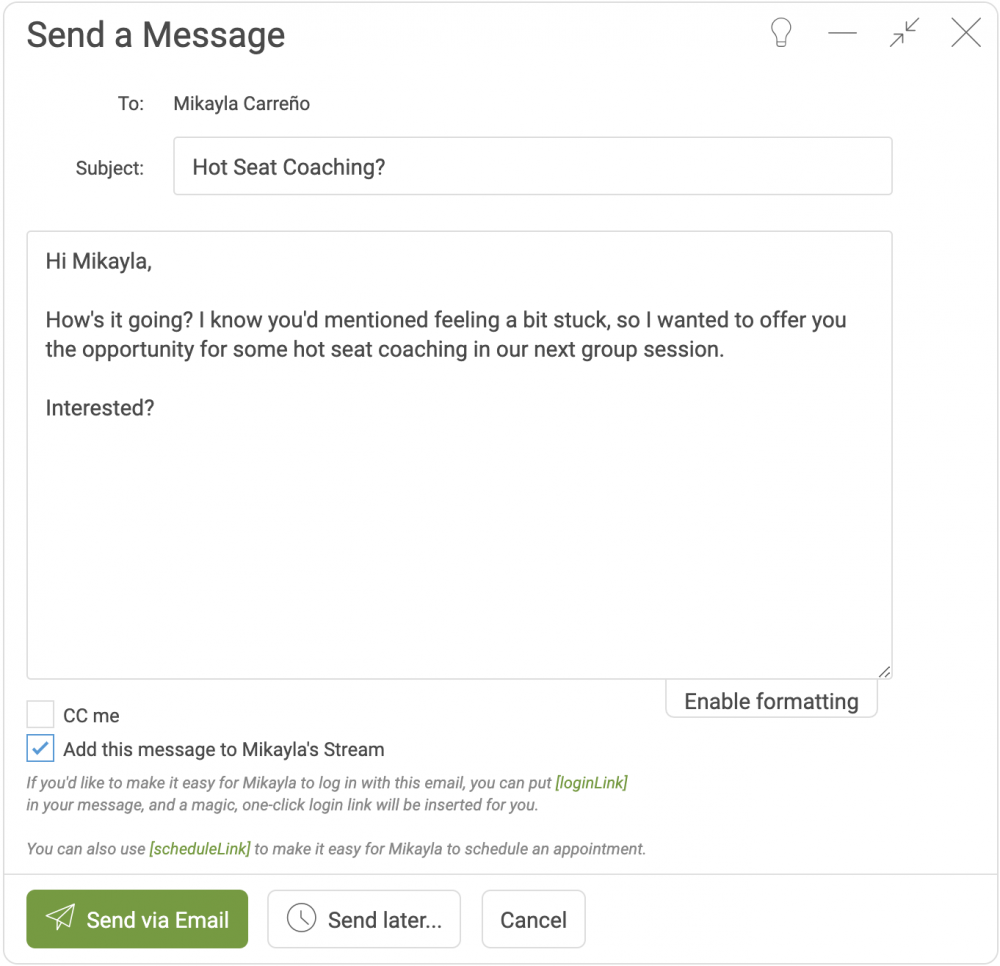 Enable Formatting
Click on the
Enable formatting
button in the lower right to enable the full
WYSIWYG editor
. This allows you to add links, images,
videos
, and more.
Login Links and Scheduling Links
Click into the message body, then click on the [loginLink] text at the bottom, and the system will insert that tag.
If you'd like the link to be clickable text, you can use two colons; for example [loginLink:: Click here to log in] - in this case, "Click here to log in" will be the clickable text.
The system will, upon sending your message, generate a link with one-click access that will work for the client.
Similarly, you can click on the [scheduleLink] tag to insert that tag into the message. [scheduleLink] will generate a tag that logs the client in with one click, AND pulls up the dialogue for them to schedule an appointment with you.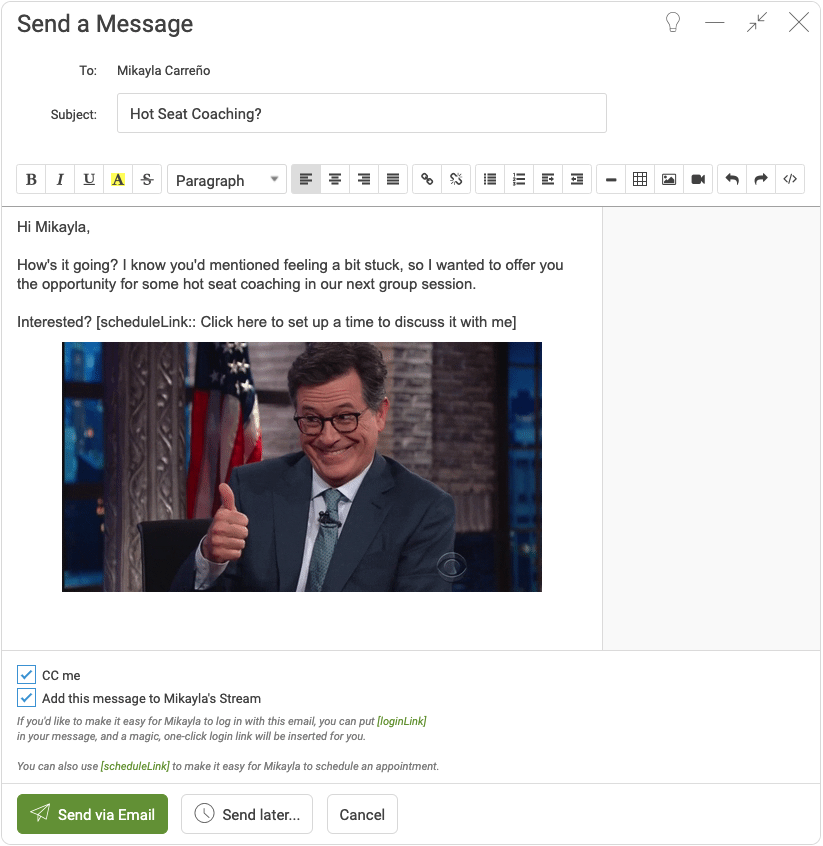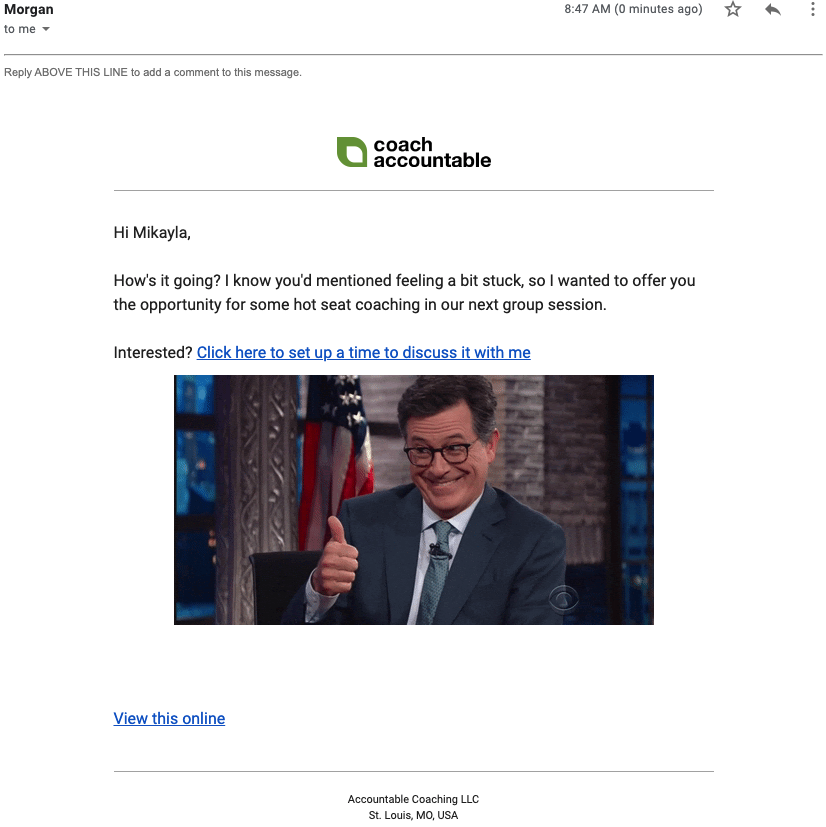 Note the "reply ABOVE THIS LINE to add a comment to this message" - your client can reply right back to you like a normal email.

Back in CoachAccountable, the
Stream
on the client's page updates as the communication unfolds, meaning that this exchange has been automatically captured in the growing record of your coaching happenings.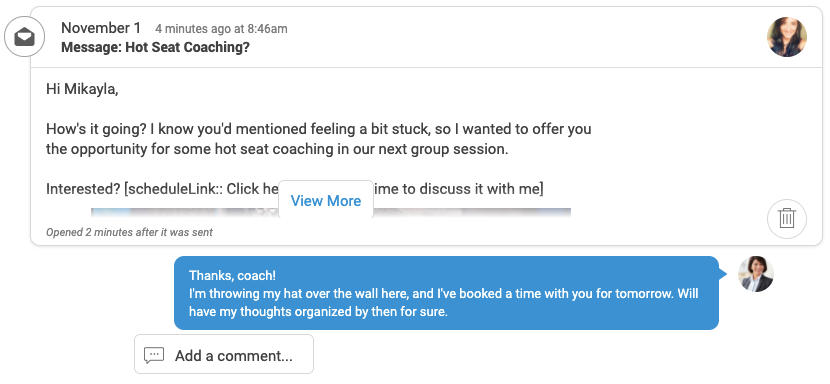 Note that you can see whether, and when, the message was opened by the client.

To recap, the benefits of CoachAccountable messaging between you and your clients (over conventional email) are:
Simple to send while within CoachAccountable, when coaching is your focus.
Coaches can provide a magic login link and/or scheduling link for clients as part of their messages.
Messages arrive with the coach's branded style, looking sharp and differentiated.
Replies work just like regular email.
The complete exchange (which happens via conventional email) is automatically documented and filed away in CoachAccountable, meaning it's ripe for referencing later.