If you have connected either a Stripe or Square account for your payment processor, your clients will be able to store a payment card on file for future invoices.
A given card on file can be set to allow automatic payments (perfect for subscription billing and other automatically scheduled invoices).
To know who among your clients has a card on file, AND whether it allows for automatic payments,
visit your Client Invoicing >> Accounts area.
There, in that listing, you'll see your clients. If they have a rectangle icon at the end of their name, that means they have a card on file. If that rectangle has a check mark in it, that means that card on file is set to enable automatic payments.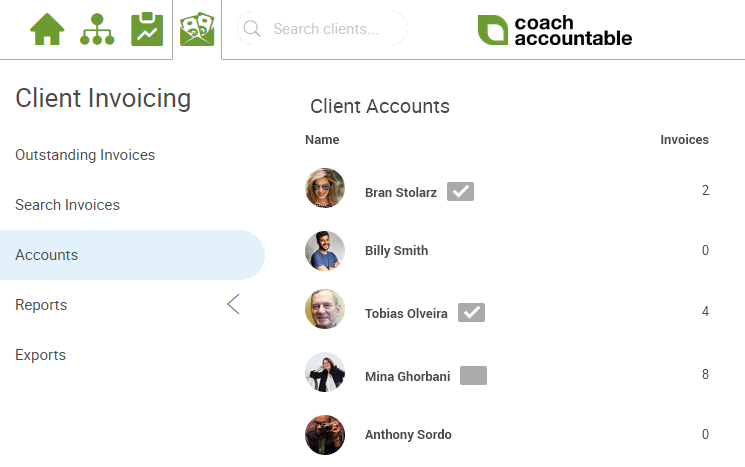 From there you have the ability to both add a new card on file and manually enable automatic payment for already added cards on file (if appropriate--make sure this is with your client's consent!).
To do so, click on the account, and then click on the "Card on file..." button found towards the upper right of that account page, and you'll be on your way.