As we saw in the setup of Templates, Engagements can be set to sent notifications to your clients about the progress as it unfolds. To customize the language of these notifications go to Settings >> System >> Message Templates. The two that concern Engagements are called: "Engagement Progress Notification" and "Engagement Schedule Nudge Notification."
Here's the Engagement Progress Notification: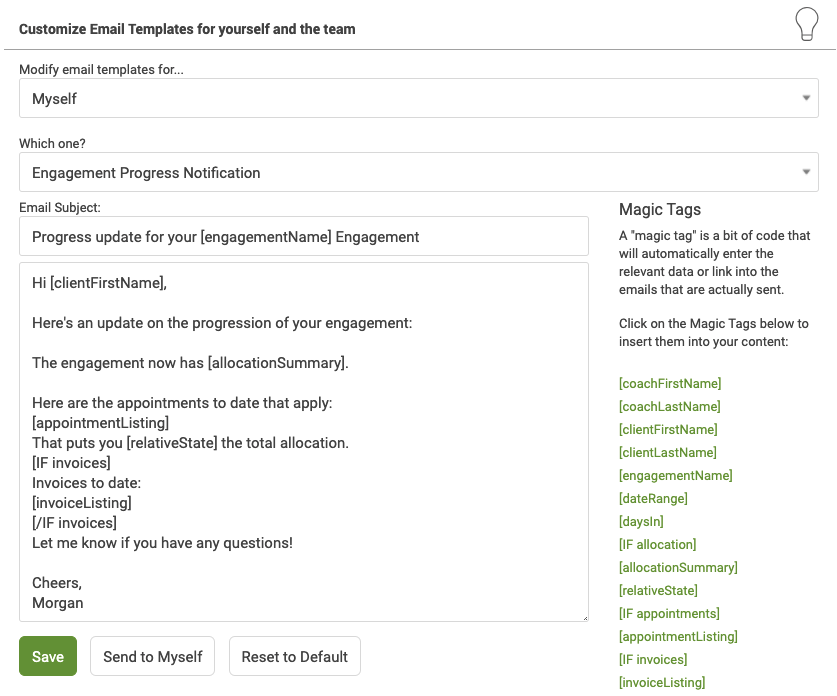 Notice the available magic tags. [appointmentListing] shows the client a neat little table with all the previous appointments that have counted toward the allocation so far. This helps ensure you don't run into any surprises if a client's unsure which sessions have been part of the package.
When one or more invoices exists for the Engagements, [invoiceListing] shows a neat little table listing the invoices and any outstanding balances. Invoices with outstanding balances will come with a link by which your client can go pay the invoice.
Here's what it looks like in an email (subject line is 'Progress update for your Monthly Individual Coaching Engagement', where Monthly Individual Coaching is the name of my Engagement).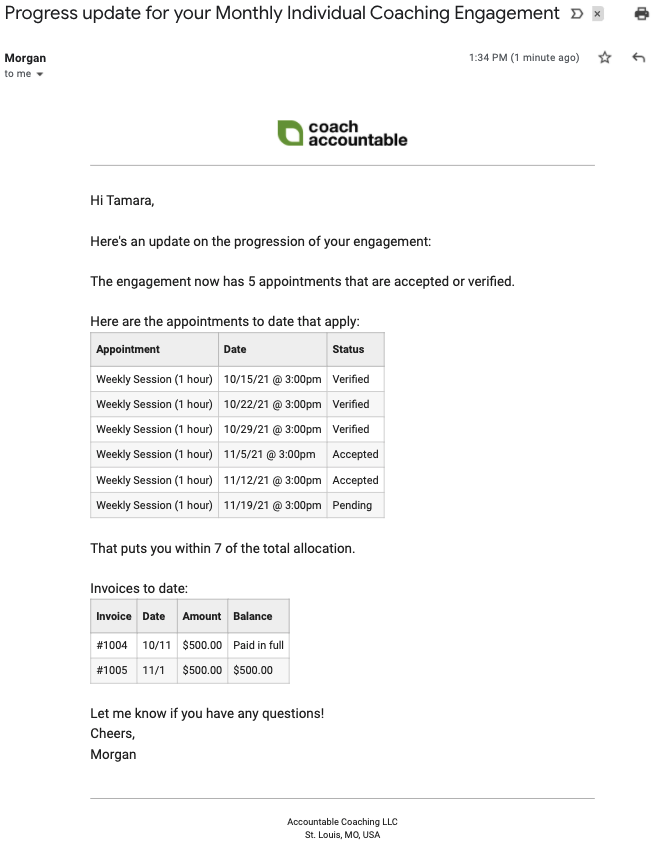 Similarly, a Schedule Nudge will notify you or your client when it's been a certain number of days since the last appointment, specifically when there's still nothing else scheduled on the calendar.