Knowing that a client is falling behind is actionable information: a chance for coach to check in and offer whatever support might be appropriate.
Main Client Activity Report
The Activity Report is found by clicking Reports in the Top Bar, then Client Activity.
A client's activity level is summarized on a per-week basis, and can include whichever bits you think are good indicators of their participation: Action completions, Metric reporting, Journal entries, and so on. Even the number of times they logged in during a week can factor into their activity level if you like.
The setup is simple: pick the date range (the most recent month is a handy default) and which activities you want to include. Click Load when ready.


Note that for Team Edition accounts, those with the Permissions to run this report for the Team have an additional selection that can filter by clients of a particular coach.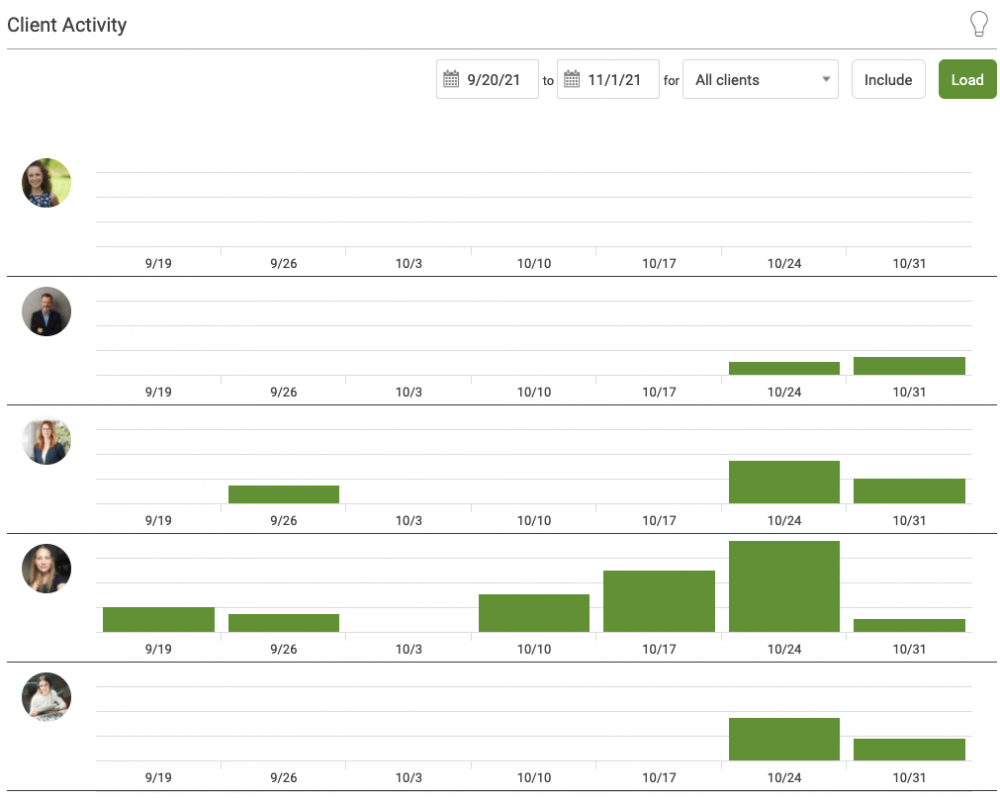 Here we can click on a given week and see details of that week's activity.

If you'd like to see further details (i.e. which Action? Which Metrics?), simply click on that client's picture to go to that client's individual page. Then sort the Overview by the dates in question.
Individual Client Activity Report
You can also find a given client's Activity Report on that client's page in the Overview tab, towards the bottom of What's New. There, you'll have the same ability to:
Choose the date range
Select included activities
Click on a given week to see details.
Click the gear icon for the report to show that selection menu.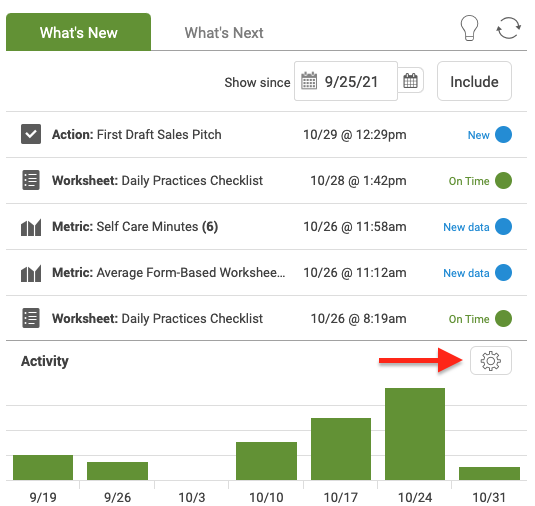 Activity At a Glance
Finally, in your Clients tab, you can quickly scroll through all your clients to see their activity for the last week. The meter at the bottom of each client profile will classify the level as None, Low, Medium, or High.
The text next to the meter indicates what activity was recorded in that meter. You can also sort the client list by activity level to note who might need extra attention.