In Settings >> System >> Client Page Arrangement you'll find the place to set the default sections of the system that are shown to clients, and in what order. Drag a page to sort, and click the eye to toggle a section hidden or visible.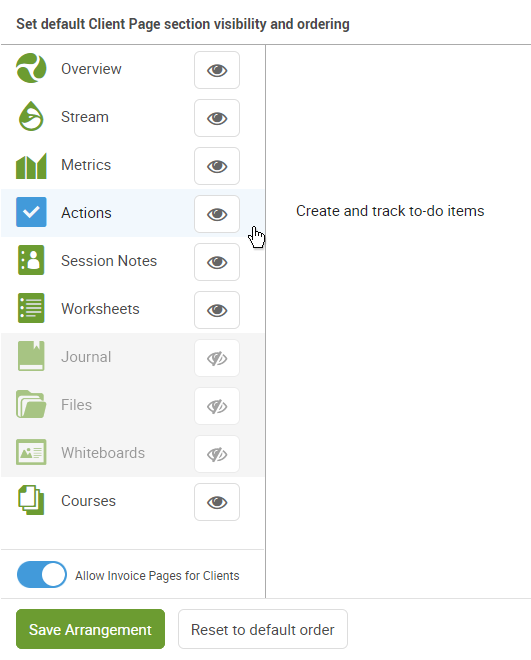 While this sets the default arrangement, you can customize each client's page as well if desired. Do this from within the individual client's Client Manager (found by clicking the gear icon as found for a given client in your Clients listing), under Settings >> Page Arrangement.
Towards the bottom you'll see a switch that toggles the invoice page for clients. This applies to all clients, and cannot be overridden on a per-client basis.
If you would like different client types to have different page arrangements automatically (for example, your mastermind clients should have access to all the tabs, while your group coaching clients will only see a few of the items), you can have the different client types enter into the system using different
Offerings
. Each one can include an
offering-specific client page arrangement.