To message some or all of your coaches, head your Team Dashboard, then to the Team Members tab. Then, click the Message Team button.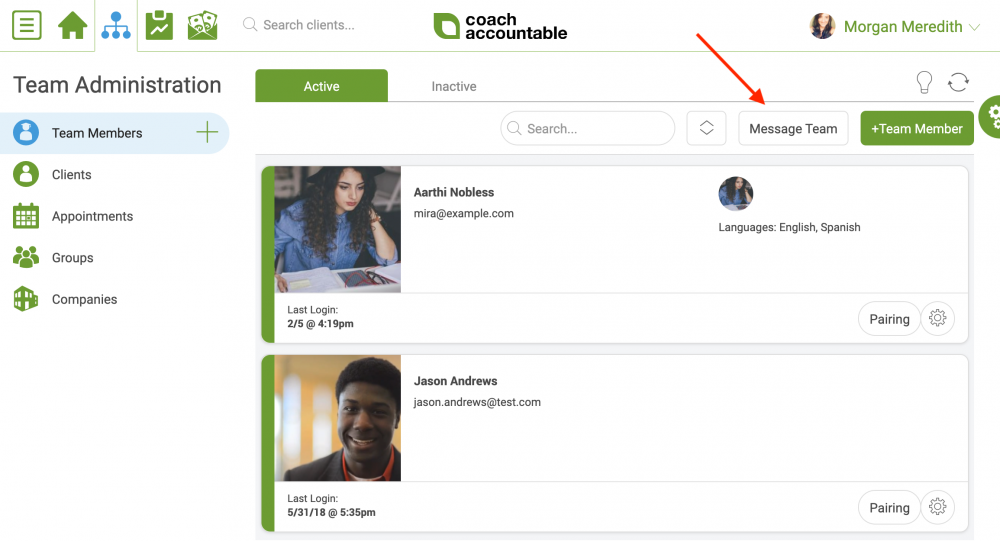 You can choose to message all of your coaches, or some of your coaches. If you'd like to create a message using the
full WYSIWYG
, click the
Enable formatting
.
A handy way to help coaches who have trouble logging in is to include [loginLink] in your message. This inserts a one-click login link for coaches to use.