If all of the Actions in an
Action Project
are completed, that marks the Action Project as 100% finished, placing the whole project under the Past in the client's Action area.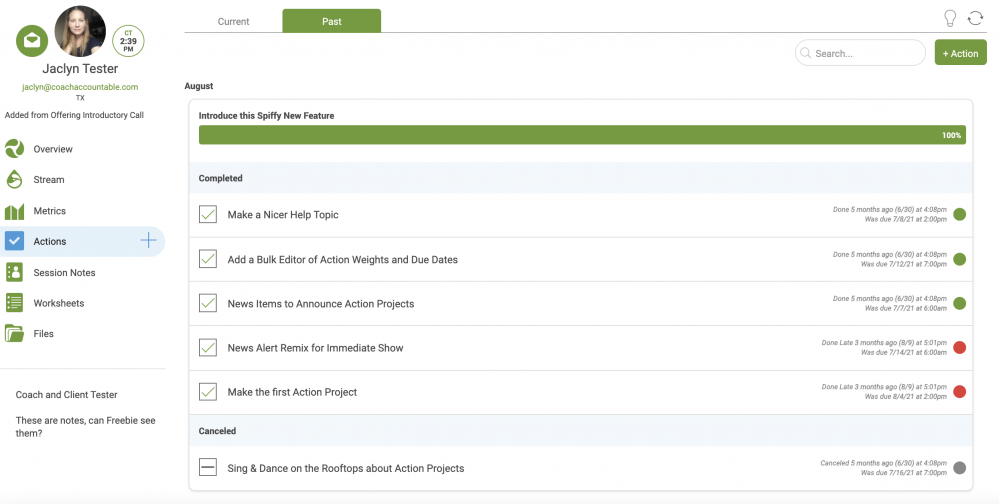 You can quickly add a new Action in that Action Project so that the Action Project by clicking the + sign in the top right.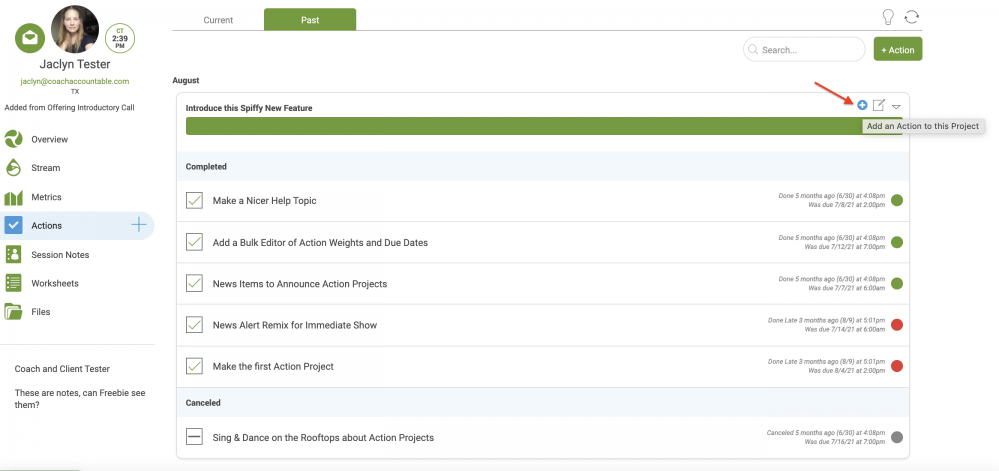 This allows you to add the Action, making the Action Project once again appear under the Current Tab with an up to date Progress Bar.